---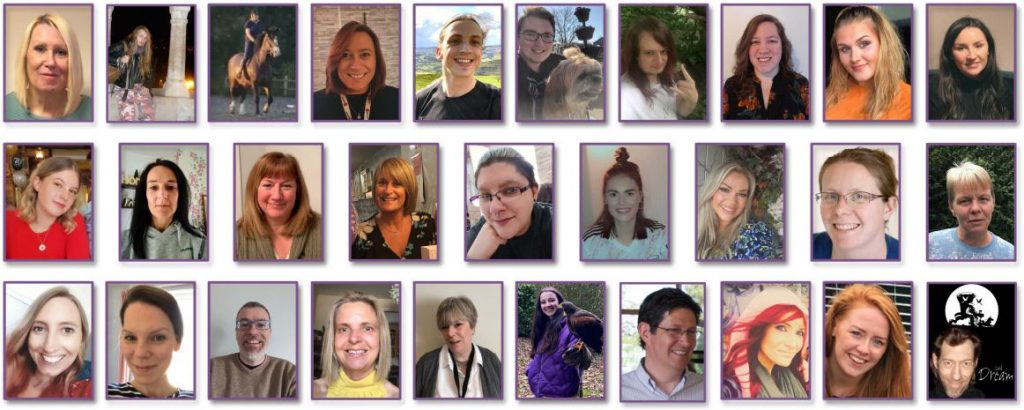 Welcome to the
"Axia Team"
Due to the expansion of Axia ASD Ltd Dr Linda Buchan reviews every referral received to match the skills of our clinicians with the patient's experiences and requirements. 
For children assessed by our service, all appointments are multidisciplinary in accordance with NICE Guidelines.
Please Note: We try to keep photos on our meet the team page current, although hairstyles, facial hair, glasses, makeup and the like, may possibly change.
---
Consultant Clinical Psychologist,
Clinical Governance Lead,
Founder and Director of Axia ASD Ltd.
My name is Dr Linda Buchan. I am a Consultant Clinical Psychologist, qualified since 1978.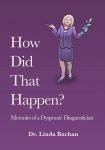 Axia-ASD Ltd is one of the top providers of services for adults and children with Autism Spectrum Disorder. We use a model of partnership to ensure that individuals and families lead the process, and therefore obtain the most accurate diagnosis and the most appropriate individual support.
---
Calvin Atkinson

Director of Axia ASD Ltd.
Self-proclaimed Nerd Consultant
and Head of Axia's Film Society.
Calvin Atkinson is co-director of Axia, along with Dr Buchan. He is a member of our Senior Management Team, supported by our PA and Facilities Manager, Beverley Lonergan, and our Operational Manager, Carly Daltrey.
He is also a member of the Axia Collective. This is a subgroup of the Axia team, made up of members representing Psychology, IT/Website, Senior Management and the Anime Amigos (detailed below). The Axia Collective includes neurodiverse individuals and acts as a focus group when discussing changes such as updated resources or new ways of working.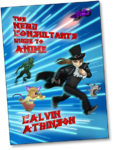 Calvin is our Self-Proclaimed Nerd Consultant, adopting the title to stress the importance of valuing interests. One interest is reflected in the first book that he has written: The Nerd Consultant's Guide to Anime. Anime is also celebrated via our Anime Amigos who vlog every month, posting the vlogs to our website and Calvin's YouTube channel.
We connect with individuals post-diagnostically in a number of ways, including our Post Diagnostic Support Group, which both directors regularly attend, and also fortnightly game streaming on Tuesdays and Thursdays. This is a fun way to connect informally with us.
Calvin is head of the Film Society and regularly posts film reviews and, along with the Anime Amigos, also posts regular game reviews covering a range of genres.
Calvin's other passions include cooking and heavy metal music.
---
Bev Lonergan

Facilities Manager and Directors P.A.
Hi Everyone, I'm Bev, Facilities Manager and PA to both of our Directors, Linda and Calvin.
My role at Axia is variable daily, from Health and Safety at our premises to ensuring the directors needs are met daily. I love being part of the Axia family, we have an amazing, passionate, caring team.
I have two grown up children and five grandchildren, I am also a full-time carer for my brother, Martin. I enjoy, horse riding, swimming and gardening in my spare time. 
---
Operational Manager and Finance & Payroll Administrator
Hi I am Carly – I started working for Axia in 2020 as an Administrative Assistant.
I was honoured to accept the position of Operational Manager, Finance and Payroll Administrator. I love how every day at Axia is different and very much enjoy all the new challenges this position brings.
I am extremely keen to contribute to Axia`s high quality standards and will always aim to ensure that all our clients experiences with Axia are positive from the very beginning right through to introducing them into our Post Diagnostic Support Group.
I have 3 gorgeous children, Jack, Isla and Erin who are everything to me and in my spare time I enjoy riding my horse, Frankie.
---
Mental Health Nurse and Anime Amigo.
Hi, I'm Renwick (silent 'w'), but please just call me Ren!
I have been a part of Axia since 2017 fulfilling various roles, first within the administration team, then engaging with special interests as part of the Anime Amigos, and in my current role as a Mental Health Nurse, I lead Neurodevelopmental assessments as part of the Multidisciplinary Team.
I completed my Mental Health Nursing degree at Bangor University in 2021 while continuing to gain experience at Axia during my studies, subsequently working in an acute mental health setting and building a broad base of knowledge within Psychiatric and Neurodevelopmental settings.
My interests are wholly nerdy in scope, comprising of Magic: The Gathering, anime, manga, fantasy and fiction settings, as well as a host of tabletop and role-playing games. I also have a diagnosis of Irlen Syndrome and, as a member of the Neurodivergent community, feel accepted and understood at Axia.
---
Anime Amigo and Nerd Consultant

After first being referred to Axia in July 2015, I was diagnosed by Dr Linda Buchan with Autism Spectrum Disorder and Dyspraxia when I was 21.
Since my diagnosis I joined the Post Diagnosis Support Group run by Axia and got to meet the wonderful staff as well as "The Nerd Consultant" Calvin Atkinson, where after we discovered we were both passionate about Anime.
After much deliberation on how we could use our shared interest to benefit Axia, Calvin and I decided to found the Anime Amigos in March 2017 with myself as the co-founder and Calvin as the leader of our sect. Then on an almost monthly basis we have been creating and uploading podcasts based on various topics e.g. Seasonal anime, films and recently Video game conferences with e3. To Calvin's YouTube channel (Since our separate channel we created was not performing on par with the main channel)
Another part of what I do for Axia is create reviews for new and existing video games (Mainly focusing on Nintendo Switch and Sony PlayStation5). Although most of my reviews tend to go into way too much depth on said games (See my Ratchet & Clank Rift Apart review for details as it's nearly 3,500 words long)
Apart from the Anime Amigos and video game reviews, I am also part of Axia's "Journal Club" where we review the latest in academic literature relating to Autism Spectrum Disorder and other related topics so we can create our own research.
---
Anime Amigo and Nerd Consultant

I started going to the Post Diagnostic Support Groups at 18 after dropping out of college due to anxiety. After over a year of attending I joined the Anime Amigos as a regular co-host.
Since then, I remain the glorious yet mildly annoying jokester of the Anime Amigos, and I've also started working on a number of game reviews and have been bringing my nerdy insight to other projects that our Nerd Consultant works on. 
Aside from anime and video games, I have a very unhealthy obsession with Dungeons and Dragons, card games (most notably Cardfight Vanguard and Magic the Gathering), metal music and fantasy books, to the point where I'm writing one but am barely anywhere in it. I also have a little dog named Ripley that everyone loves.
---
I'm Estee, I qualified as a Cognitive Behavioural Therapist (CBT) in 2016. Since qualifying I have worked in community and inpatient mental health services, I have also worked in Quality Improvement within the NHS. My neurodiversity and that of family members inform my approach and values to assessment and psychological intervention. I believe that any assessment and potential diagnosis should bring value to a person's life and should be done with compassion and focus on the person's strengths.
I was amazed at the team and the values at Axia and instantly knew this was an organisation I wanted to be a part of. Part of my role will be offering psychological therapy. I draw upon all models within the CBT framework and have recently completed an introduction to Cognitive Analytic Therapy (CAT) course. I strive to have a person-centred approach and work collaboratively with people to meet their therapy goals.
---
My name is Evie. I have worked at Axia since 2019 in various roles, my current role being Psychology Intern. I am also a member of the Axia Collective. I am part-way through my Psychology degree at The Open University and it's great to have practical experience to go alongside this.
Outside of work I love to spend time with my friends and family (usually round a table of good food!), and take my two dogs for lovely walks.
---
My name is Chloe and I originally joined Axia back in 2019 as a temporary member of the Admin team.
After completing my Psychology degree at Bangor University, I have been fortunate enough to return back to Axia with the new role of Assistant Psychologist.
When I am not in work I enjoy keeping busy with friends and family.
I love working at Axia as it is such a welcoming and supportive family. I'm looking forward to continue to learn and develop my skills as part of this team.
---
---
---
---
---
---
---
---
---
---
---
---
---
---
---
---
---
---
---
---