---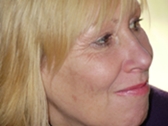 Axia-ASD Ltd offers a specialist service to individuals, both adults and children, with Autism Spectrum Disorders (ASD), Attention Deficit Hyperactivity Disorder (ADHD), Dyspraxia/Developmental Coordination Disorder (DCD) and Learning Difficulties. The service is managed by Consultant Clinical Psychologist, Dr Linda Buchan.
Dr Buchan is joined in the service by Carly Bailey – Operational Manager, along with Calvin Atkinson – Chef and Consultant, and Gail Pirie – Administrator. Axia ASD Ltd is based in Cheshire in the North West of England. Our work is underpinned by the notion of partnership with the individuals we see and their families. This is a model Axia-ASD have used since its inception in the East End of London where I collaborated with Professor Hilton Davis.
We currently have a contract with Eastern Cheshire, South Cheshire, Salford and Vale Royal Clinical Commissioning Groups for the diagnosis and complex psychological intervention for people aged sixteen and above with Autism Spectrum Disorders. In addition, we were awarded the contract for North Wales CAMHS, and also have a number of other contracts with various Clinical Commissioning Groups throughout the UK.
We pride ourselves on our short waiting times, and we always offer an appointment within 13 weeks of the date of referral. In addition, we operate a cancellation list also.
---
About Linda
My name is Dr Linda Buchan. I am a Consultant Clinical Psychologist, qualified since 1978.
We use a model of partnership to ensure that individuals and families lead the process and therefore obtain the most accurate diagnosis and the most appropriate individual support.
---
Testimonials
"Dr Buchan was very easy to talk to and we feel we benefited not only from her vast clinical experience but also her personal experiences."
– CLIENT'S MOTHER
---
"Linda has not only saved my marriage but I believe she has also saved my husband's life as I'm sure he would have ended his life without Linda's support. For this, we will both be forever grateful."
– CLIENT'S WIFE
---
"Getting an identification of autism can prove a problem for families and individuals, and I am frequently asked whether I know of any trustworthy organisations that I can recommend. I invariably point them in Axia's direction as it is an organisation that families and individuals who have used the service feedback to me how excellent they found it."
Dr Luke Beardon – November 2015