---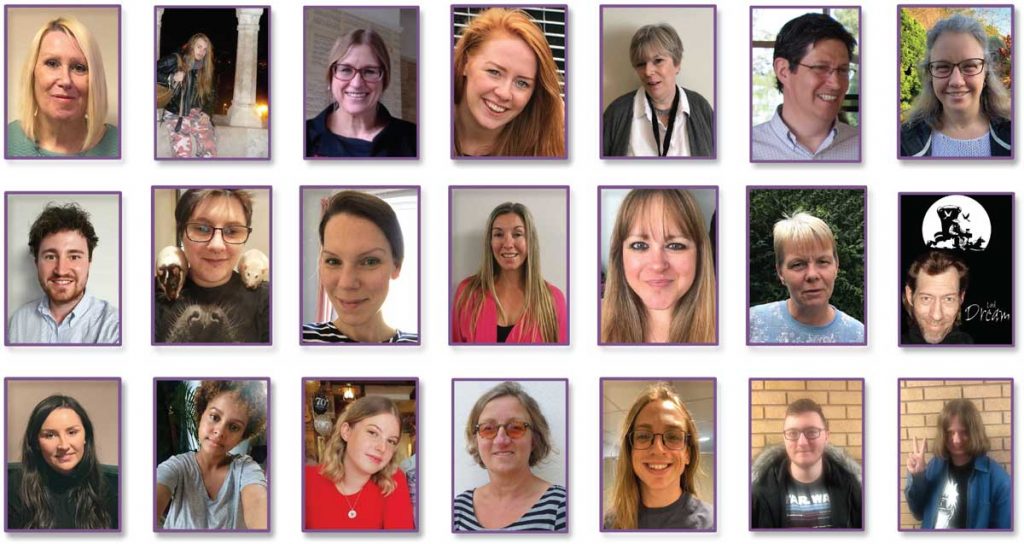 Welcome to the
"Axia Team"
Due to the expansion of Axia ASD Ltd Dr Linda Buchan reviews every referral received to match the skills of our clinicians with the patient's experiences and requirements. Dr Buchan joins every diagnostic assessment where possible and clinically appropriate. In addition Dr Buchan reviews every clinical report issued by Axia ASD Ltd.
For children assessed by our service, all appointments are multidisciplinary in accordance with NICE Guidelines.
Please Note: We try to keep photos on our meet the team page current, although hairstyles, facial hair, glasses, makeup and the like, may possibly change.
---
Consultant Clinical Psychologist,
Founder and Director of Axia ASD Ltd.
My name is Dr Linda Buchan. I am a Consultant Clinical Psychologist, qualified since 1978.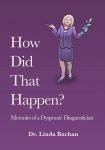 Axia-ASD Ltd is one of the top providers of services for adults and children with Autism Spectrum Disorder. We use a model of partnership to ensure that individuals and families lead the process, and therefore obtain the most accurate diagnosis and the most appropriate individual support.
---
Calvin Atkinson

Director of Axia ASD Ltd.
Self-proclaimed Nerd Consultant
and Head of Axia's Film Society.
Calvin graduated from the University of Chester in 2012 with a BSc Honours in Animal Behaviour and Welfare. His first role with the company was as personal chef, catering for all Axia ASD Ltd's meetings and baking cakes for the post-diagnostic support group.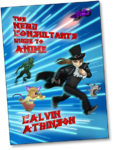 He has gone on to evolve his role and is now head of Axia's Film Society, cohosts the Anime vlog, and provides "nerd consultancy" to the clinicians.
He has now completed writing his book entitled "The Nerd Consultant's Guide to Anime"
---
Deputy Director and Head of Therapy
I have worked within the NHS since 1979 and in mental health since 1982. I have worked in a number of settings including inpatient work, individual therapy, family therapy, parenting, working with children and families, school settings.
I am a qualified Systemic Psychotherapist having completed my formal training in 2000. I am currently studying for my doctorate.
I usually use an integrative model. This means that I draw on a number of approaches to ensure the best fit for the person and their issues.
I have a belief in the person knowing as much as they want to make therapy helpful and therefore aim to be as open as possible.
---
Dr Hannah Williamson

My name is Hannah Williamson. I qualified as a Clinical Psychologist from the University of Liverpool doctorate programme in 2018. Prior to my doctoral training I worked in roles supporting people with autism and/or people with a learning disability, first in Middlesbrough and then in Cumbria.
During my training I worked psychologically within a variety of services including learning disability, university student health, paediatric physical health and older adult mental health.
My passion for understanding, working with, and celebrating diversity led me to pursue further experience with people with neurodevelopment differences. I was lucky enough to undertake one of my specialist placements at Axia and felt it was a special service to be a part of. When the opportunity to come back as a qualified Clinical Psychologist was offered, I had to grab it!
My working week is split between working in learning disability services in the NHS, and working here at Axia. When working at Axia my work will include diagnostic appointments, follow-up appointments, and therapy. When working therapeutically I work collaboratively and draw from a range of models and approaches. This is to ensure the individual works within a framework which suits them and supports them to reach their goals.
---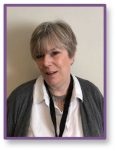 Sheena Mansell

My name is Sheena and I qualified as a Clinical Psychologist in 1985.
Over the last 30 years or so I have worked with many people on the Autistic Spectrum in the NHS. When I was training I did a placement with Professor Patricia Howlin working with children on the Autistic Spectrum. After I qualified, I worked with people with Learning Disabilities for a number of years in London, where I first met Dr. Buchan. Since I moved to Sheffield most of my experience has been in Mental Health, as a clinician and also as a manager.
I am also mum to James, a young man who is on the Spectrum. In 2016, I made a short Digital Story about my experiences, called Toil. You can see it here.
Working with Axia ASD, I will be offering diagnostic appointments, follow-ups and therapy. I will also be working with the team as Clinical Governance lead.
---
Highly Specialised Speech and Language Therapist.
PGDip. Autism.
David qualified as a Speech and Language Therapist in 1985 but got the computer bug in the final year of the degree and started a career in IT for the next 18 years! However, memories of the fascination he held with his original degree subject drew him back into the profession in 2004 when he joined Cheshire NHS Trust as a Therapist. Over the next 8 years he worked in the paediatric department running clinics, working in schools, special schools and nurseries during which time he developed a particular interest in Early Years and the presentation of neurodevelopmental difficulties such as autism and ADHD.
On leaving the NHS in 2012, he started his own practise being engaged by educational settings and individual clients and also focusing on identification, support and training in the area of autism spectrum conditions often working in partnership with other professionals in the field. He is a member of the National Autistic Society and accredited by The Society (Lorna Wing Centre) to use the DISCO autism diagnostic methodology. In addition, he is qualified in use of the ADOS-2 and the ADI-R diagnostic instruments. He is a founding Trustee and now volunteer for Autism Inclusive. He is an ELKLAN, ICAN and Hanen tutor and regularly provides training in the areas of autism, speech, language and communication, in educational settings and for parents.
---
Occupational Therapist, Advanced Sensory Integration Practitioner.
I'm Kathryn, I qualified as an occupational therapist (OT) in 2000 from University of Liverpool. I worked in the NHS until 2011, all within community paediatric services in schools, nurseries, homes and clinics. Since 2011 I have worked independently developing a passion for sensory integration, and completed post-graduate training in Ayres Sensory Integration initially with the Sensory Integration Network, and more recently with ASI-WISE.
I love been an OT as the core values are to support others with meaningful functional skills so everyday is different from working with children on handwriting, a teenager with anxiety or helping individuals understand the link between hugs, swinging and self regulation.
Away from work I am a scout leader and enjoy spending time with my family or working on my latest crochet project.
---
Sue Power

Company Secretary and Educational Lead
My name is Sue Power and I am proud to have been appointed as Company Secretary and Educational Lead for Axia. I am also responsible for managing and developing the company's Resource Centre.
I am a qualified Secondary School Teacher, Specialising in English. Before qualifying as a teacher, I worked as a Teaching Assistant and Youth Worker, which allowed me to engage with young people both in and out of an educational setting. As a Youth Worker and also a volunteer for Girlguiding UK, I have experience with working with children from the age of 5. During this time, I have gained insight into the importance of organisations working together to ensure the best possible support is provided for children and young people; I feel passionate about helping all individuals to achieve their full potential. I believe that working in partnership with schools is key.
Previous to my career in the Education Sector, I also have many years' experience in Customer Services and administration.
---
My name is Anna and I qualified as a Clinical Psychologist in 2011. Alongside my professional training I also draw from my personal experiences of growing up in a neurodiverse family to inform my work. I strongly believe that any assessment should focus on the strengths and resources of an individual, whilst also hearing and acknowledging the challenges and difficulties that a person faces. 
Prior to qualifying as a Psychologist I worked as a researcher and teacher for people with Autistic Spectrum Disorders, as well as people with learning disabilities and mental health conditions. Since qualifying I have worked in a range of areas including mental and physical health and learning disability services. I offer specialist legal assessments and reports for court hearings as well as actively working with families to complete and implement Education Health and Care Plans (EHCPs). I am thrilled to be a part of Axia-ASD and look forward to offering assessments, follow-up appointments and therapy. I draw from a range of psychological models including CBT and am a trained Cognitive Analytic Therapist (CAT).
---
I'm Dr Mary Fearon, until recently a consultant clinical psychologist for the NHS where I specialised in the assessment of adults whose behaviours and experiences led them to believe they may have autism or be, in some other way, neuro-developmentally different to the majority of their peers. I also provided psychologically-informed support and therapy to those who were found to meet the diagnostic criteria for autistic spectrum disorder and/or attention deficit hyperactivity disorder (ADHD). I see neuro-developmental differences as being just that – a difference, not a deficit. There are positives associated with these differences, though people may need support to be able to identify those positives and to find ways of using them to overcome some of the difficulties.
Prior to specialising in working with adults with neuro-developmental differences, I worked with people with learning disabilities who may (or may not) also have autism, ADHD, sensory issues or co-ordination difficulties. Throughout my career, I have worked with people in all age groups who were experiencing distress due to any number of reasons including mental health issues, painful life events or relationship issues.
Having been trained, many years ago now, by Dr Linda Buchan and Prof Hilton Davies in the partnership model, my practice is firmly rooted in the belief that people are the experts on themselves. This is not to deny or belittle my own expertise, it is simply recognition that equal respect should be given to each person's knowledge. Proper understanding of the difficulties that have lead someone to seek help comes from the pooling of that person's expertise and that of an experienced clinician.
---
Hello! I'm Tracy and I have just started work as a Teacher Associate with Axia working remotely contacting schools and colleges. I qualified as a primary teacher in 2003 and I have worked in mainstream and Special School settings across the Key Stages, and also as a SENCo. I am a certified PSHE practitioner and co-ordinated Healthy Schools and International Schools work. I enjoyed developing my skills as a Special School teacher, running Attention Autism and Lego Therapy interventions. 
Being part of a school helps you appreciate the importance of working alongside multi-disciplinary colleagues to provide the best educational offer for pupils, and it is great to be part of such a team here at Axia.
Prior to teaching, I started my working career as a residential social worker in a Bail and Probation Hostel. I subsequently qualified as a social worker and continued to work for a number of years as a Probation Officer with young offenders, high risk offenders and also in court settings.
---
Sarah Chierico

Hi, my name is Sarah, I am an occupational therapist. As an autistic adult and parent to 2 wonderful autistic young people, I have a significant amount of lived experience of neurodiversity and this has been a key driver in my personal and professional development.
I am passionate about supporting families and parents to achieve the best outcomes through education and training. For the past 6 years, I have been employed as a community development worker, offering support and training for professionals and parents as part of Liverpool's Neurodevelopmental diagnostic pathway. This work provides a range of learning opportunities for professionals, teachers and families living with sensory integration and processing differences, autism, ADHD and eating difficulties.
My areas of special academic and clinical interest include neuroscience, Ayres' Sensory Integration and sensory-based eating difficulties. I also love food especially chocolate, swimming, watching old episodes of Star Trek and long walks with my cute beagle puppy Pumpkin.
Sarah Chierico M.Chem (Medicinal Chemistry with Spanish). PG Cert (TESOL) and BSc Occupational Therapist.
---
Alexandra (Alex) Rawnsley

Assistant to Company Secretary / Administrative Lead
My name is Alexandra Rawnsley (Alex) and I started at Axia in February 2019 as an Administrative Assistant. When I joined Axia, it felt like becoming part of a new family. Now I definitely feel like I have completely settled in! I really enjoy being part of the team here and am delighted to have been promoted to Assistant to Company Secretary / Administrative Lead, and I love managing our busy little office.
Part of the reason I wanted to work with Axia was to be able to make a difference to people's lives and having been here for over a year now, I do believe that I have the opportunity to do that on a daily basis. Working with people who are neurodiverse is close to my heart as I have family and friends who are Autistic and have ADHD.
My background includes working as a Legal Assistant for around 15 years and prior to that, in the insurance sector for around 7 years.
I have qualifications in Dementia care and management techniques and have completed an Open University course entitled 'People, Work and Society', which was really interesting.
I live in Chester with my 13 year old daughter and our 2 cats. We love watching films (the cats included) and I also enjoy a good box set. 'Game of Thrones' quotes and references usually end up making an appearance in the office when having a discussion with Sue Power!
---
Hi – my name is Evie and I work in the Admin Team at Axia.
I started with Axia in 2019 as an Administrative Assistant and then Education and Events Administrator. After a great year it came to a point where, unfortunately, I had to move back home to Edinburgh.
Although I *tried* to leave, I just couldn't and I'm now working remotely, flying the Axia flag from Bonnie Scotland, answering your enquiries and typing up diagnostic assessment reports!
---
Hi! My name is Maja and I work as part of the Axia Admin team. I joined in August 2019, immediately feeling welcomed. Everyone here is extremely supportive and caring, both towards the staff and the clients.
In my spare time, I enjoy reading, writing, doing yoga and listening to true crime podcasts. I'm currently in the process of finishing a poetry anthology.
---
Assistant to Clinical Psychologists and Administrators

Hi! My name is Esme. I'm currently in my second year at The University of Manchester studying Cognitive Neuroscience and Psychology and hope to work in the Cognitive Health Sector in the future.
I originally joined Axia as a volunteer in July 2019 and now work as an assistant to both the admin and clinical psychologist team and I am extremely grateful to be accepted into such a supportive, passionate team.
I have previously worked in hospitality and I make the best cuppa in Axia, if I do say so myself!
---
Education and Events Administrator
My name is Kieran and I joined Axia ASD in July 2020 as the Education and Events Administrator.
Before Axia, I worked as a paralegal at a Law Firm in Chester and have previously spent time in a school setting as a classroom assistant.
I am a keen traveler and spent a lot of my time after university travelling South East Asia, Australia and New Zealand, living and working in Melbourne for a year. I am a sustainability enthusiast and love finding new ways to lessen my impact on the environment.
If I'm not crossing destinations off my travel list, in my spare time you will find me on the hunt for good coffee or taking care of my extensive houseplant collection.
---
Hi, I'm Eli, Administrative Assistant at Axia.
Having worked here previously as a temp, I am thrilled to be back working with such an amazing team of people.
My two Ratties are Odin and Heimdallr. They say Hi!
I also have a Leopard Gecko named Rags. (She didn't say anything and wondered why her human thought she could speak in the first place.)
---
Bev Lonergan

Part-Time Domestic Assistant
Hi everyone, I'm Bev, the new domestic worker on the team. I enjoy horse riding, gardening, cooking and family life.  I have two grown up children and five grandchildren and I'm also a carer for my brother Martin.
So pleased to join the team.
---
Associate to Head of Film Society.
Renwick has joined Axia ASD Ltd to support Calvin's work, in particular, in relation to the Film Society. He is also a member of the Anime Amigos Vloggers Group.
He is keen to develop his skills in video editing and also provides additional "nerd consultancy" with his interest in Magic The Gathering, Hearthstone and League of Legends.
Renwick is also a qualified Lifeguard, and is currently studying to become a Mental Health Nurse at Bangor University
---
Anime Amigo and Assistant to Head of Film Society

Reece was diagnosed by Linda Buchan with Asperger's syndrome and Dyspraxia back in July 2015.
Since then he has been attending the post diagnostic support group and co-founded Anime Amigos with Calvin Atkinson in March 2017.
Reece graduated from Manchester Metropolitan University with a foundation degree in Computing achieving distinction back in 2014.
He is the 'Resident Mecha (Giant Robot) expert' of Anime Amigos, with a love for all things Mech in anime & manga. He is an avid fan of most games but particularly loves Japanese Role Playing Games (JRPGs), card games, tabletop board games and anything robotic.
---
Anime Amigo and Nerd Consultant

Elliot has a level 2 degree in animal care though had to leave part way through the level 3 course because of anxiety issues.
Elliot has been attending the Axia ASD Ltd Post-Diagnostic Support Group for the last 18 months and is currently working with Calvin as a co-host for Anime Amigos
---
Sarah Hendrickx provides a clinically supervised diagnosis for adult autism / Asperger syndrome. Sarah is autistic herself and has worked with in excess of 300 autistic people. Please see Here for details of Sarah's credentials and experience.
Sarah has particular expertise in the autism assessment of adult women.
Sarah provides autism diagnosis as an Associate of Axia ASD Ltd. Sarah is not a clinically qualified psychologist but has been trained and continues to be clinically supervised by Dr Linda Buchan at Axia-ASD.co.uk.
All diagnostic reports are reviewed and signed off by Dr Buchan.
---
---