---
Below are a list of links to other websites which readers may find of benefit:
If you think a member of your family may have an Autism Spectrum Condition, this site can give you information and support as you navigate your way through the emotional journey of life with a dependent who is going to need more help than an average person.
---
ProACT have a team of highly-qualified professionals and consultants with over 50 years experience in autism, health, social care and education to meet all your autism and other training requirements
---
Autism Inclusive is a new not for profit organisation set up by people with autism spectrum conditions for people with autism spectrum conditions and their families living in the Cheshire area and beyond.
---
We are the leading UK charity for people with autism (including Asperger syndrome) and their families. We provide information, support and pioneering services, and campaign for a better world for people with autism.
---

The website for the Cheshire West and Chester branch of the National Autistic Society. The NAS Cheshire West and Chester branch is a donation funded organisation and the purpose of the organisation is primarily to improve the lives of people in Cheshire West and Chester who are affected by autism.
---
SPACE4AUTISM has been set up by parents/carers for a place to meet people in the same position as themselves, to share experiences and knowledge.. The group is relaxed and friendly; it is open to all carers of people with ASC who feel that meeting others would help them. Some of the subjects covered are Educational and Statementing procedure, the setting up of Social Skills Groups and getting support for caring. The topics are driven by the membership around whatever they feel they need.
---

Practical, boots-on-the-ground, sleeves-rolled up, dirty-hands support from autistic professionals for those who are, care for, or are affected by someone with an Autism Spectrum Condition.
0771 390 3224 – answered in 30 secs or less 24/7 by real people with an ASC – or leave a message and we'll ring back, fast!
We care because we live it – every day!
---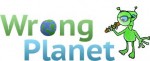 Wrong Planet is the web community designed for individuals (and parents / professionals of those) with Autism, Asperger's Syndrome, ADHD, PDDs, and other neurological differences. We provide a discussion forum, where members communicate with each other, an article section, with exclusive articles and how-to guides, a blogging feature, and more.
---
What on earth is autism rocks? An avid passion for music, an insurmountable love for his 4-year-old son and an unexpected cup of tea with possibly the most famous rapper in the world, 'Snoop Dogg', British born philanthropist Sanjay Shah had a light bulb moment. "What if I could stage gigs around the world to raise money for autism research". A cause incredibly close to his heart since youngest son, Nikhil, was diagnosed with the condition in 2011.
---

Autismlinks.co.uk
is dedicated to making those helpful and sometimes vital links to charities, support groups, and specialist service providers. It covers who to talk to, where to go and contains lots of helpful advice all in one place.
---

CodeBreakers
is a synthetic phonics programme working on reading and spelling by using multi-sensory techniques in structured and cumulative programme. It is more than phonics, working on the logic of spelling, word morphology, etymology and vocabulary. Suitable for students age 5 to post 16 for those with dyslexia and those looking to boost literacy. School and Home Editions available.
www.dyslexia-codebreakers.co.uk
---