---
Information Pack
This document is sent to individuals and families who contact our service. The contents of the pack provides useful information prior to an assessment, which can also be referenced during, and after the assessment has taken place.
What is included:
• Post-Diagnostic Support
• Autism Spectrum Disorder (ASD)
• Attention Deficit Hyperactivity Disorder (ADHD)
• Dyspraxia / Developmental Coordination Disorder (DCD)
• Co-occurring Conditions / Comorbidity
• Our Model of Assessment
• Post- Assessment Information
---
Reasonable Adjustments

We are making available sample documents of our "Reasonable Adjustment" forms. These templates are intended to be for guidance for those with the below diagnosed conditions.
---
Alert Cards
If you have been previously diagnosed with Axia and would like to receive one of our Alert Cards and/or a Reasonable Adjustments document, please contact enquiries@axia-asd.co.uk , with your name, DOB and date of assessment, then we can get these sent out to you.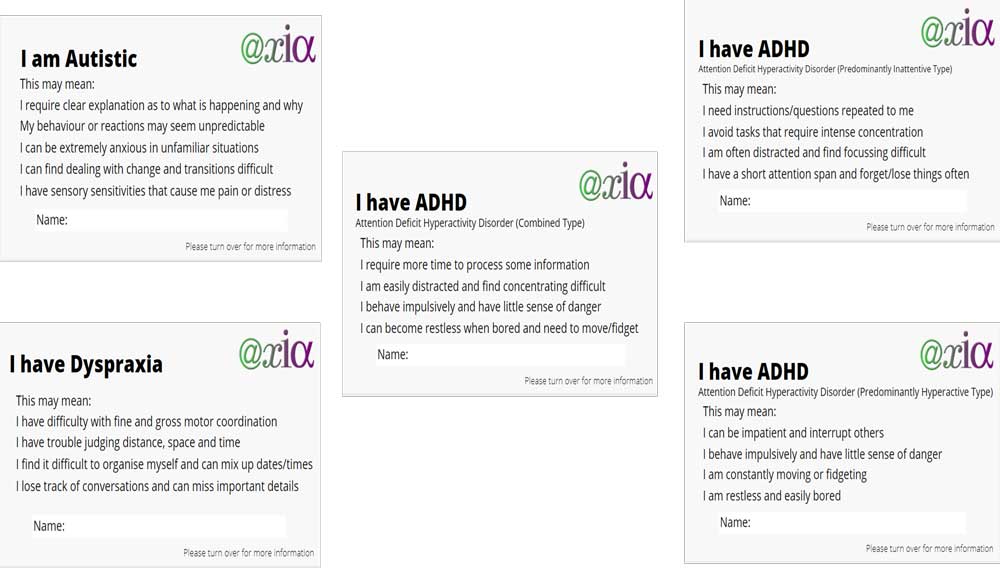 ---