---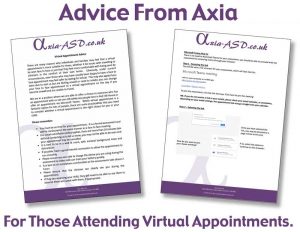 We have put together two information sheets intended to provide a bit of help and advice for those who are due to have, or are considering, a virtual appointment rather than a face to face.
The first document "Virtual Appointment Advice" offers guidance on how the appointment is conducted, and the second "Teams How To" offers instruction on how to actually join the appointment.
You can download them by clicking the images below.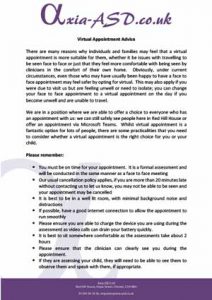 Should you have any questions or concerns about your upcoming appointment with us, please do not hesitate to contact us by email: enquiries@axia-asd.co.uk or telephone: 01244 567656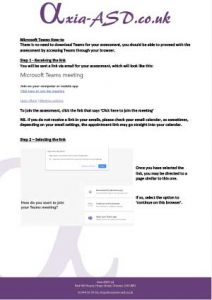 ---
Share This Post: