---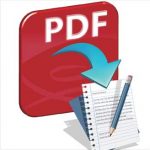 I'm Elliot Chapman, a 19 year old who's on the autistic spectrum. I've been working on a book called DSA Demon Slaying Alliance for about 2 years now, which I'm still nowhere near completing.
To try to get recognition and feedback, I decided to upload the first chapter to this website. The pdf file can be read by clicking the icon above or clicking here. If you want to send feedback or want to read more (I'll only send up to chapter 4) then email me:- syracrow@gmail.com
Thanks for reading hope you enjoy.
Elliot Chapman – Guest Contributor
---
Share This Post: