Pineapple and Coconut Cake
By Jamie Oliver
Selected by "Nerd Consultant" Calvin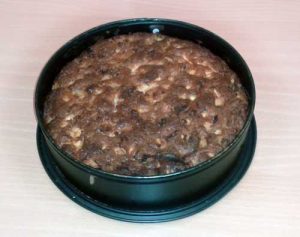 Yeah I know another Jamie Oliver cake but really I have been swamped with setting up my new comic blog plus I was writing this the same week as I was going to see When Marnie Was There (read that review when you're done with this it's out June 17th). This cake went down well at the group and it's really easy. Honestly the most time you spend on the cake is slicing the pineapple. The recipe is available on both the Jamie Oliver Website and Magazine both of which I will recommend.
---
Ingredients
200 g fresh pineapple
110 g unsalted butter (at room temperature), plus extra for greasing
110 g caster sugar
2 large free-range eggs
250 ml sour cream
200 g self-raising flour , plus extra for dusting
¼ teaspoon bicarbonate of soda
150 g dessicated coconut
1-2 tablespoons icing sugar
---
Method
Preheat the oven to 180ºC/gas 4.

Peel, core and finely chop the pineapple.

Cream the butter and sugar until light and fluffy, then beat in the eggs followed by the sour cream.

Sift in the flour, bicarbonate soda and a pinch of sea salt and fold through, then mix in the coconut and pineapple.

Pour into a lightly buttered and floured 18cm baking tin and bake for 1 hour to 1 hour 15 minutes, or until golden and a skewer comes out clean.

Cool slightly in the baking tin, then remove and leave to cool completely on a wire rack. Dust with icing sugar to serve.
Share This Post: