---
Very sad news.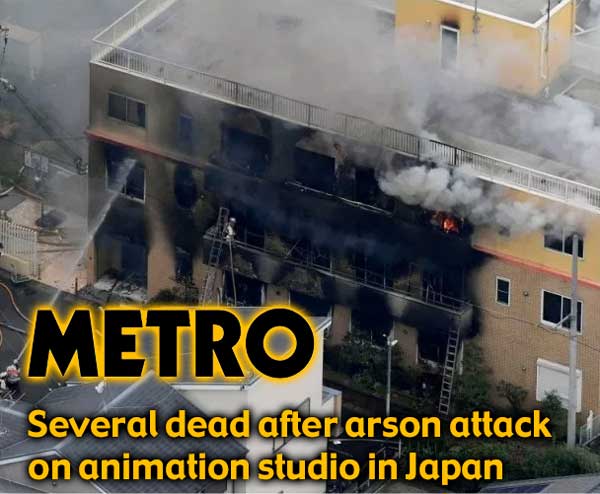 At least 12 people are missing feared dead and dozens more are injured after a man burst into an animation studio and started a fire early this morning.
Some people are in a critical condition following the blaze at the three-storey Kyoto Animation building in Uji city in southern Kyoto, Japan.
The suspect spread an unidentified liquid that set off the blaze, Kyoto prefecture police and fire department officials said.
One person died of severe burns, said fire department official Satoshi Fujiwara. Ten of the injured were in a serious condition, many of them suffering from burns, he said.
The suspect was also injured and taken to a hospital, officials said. Police are investigating the man on suspicion of arson.
---
Share This Post: