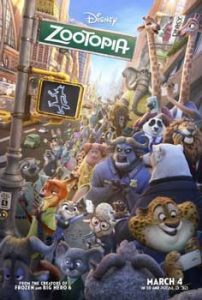 Zootropolis was much better than what I thought! It was very funny, very amusing and I would highly recommend it as a family film and something to go and watch.
Throughout the movie, it builds up a lot of tension and grabs the audiences attention. You won't be able to take your eyes off the screen! Kinda makes me want to live in Zootropolis! The makers have included a great sense of humour and to top it all off, a great ending!
I would give it 5 stars.
Madalyn Bailey – Guest Reviewer
Share This Post: