ASC/ADHD Workshop Feedback and Next Steps
We would like to invite service users, parents, carers and other stakeholders to provide feedback on the results of the 'Art of the Possible' workshop and our future plans for service development. Please join us to add your comments or questions.
Tuesday 1st September 2015
10am-2pm
New Life Church, West Rd, Congleton, Cheshire East, CW12 4EY
Drop in session – stay as long as you want
Contact Penny Hughes – penny.hughes4@nhs.net ; 01625 663484 if you need any further information.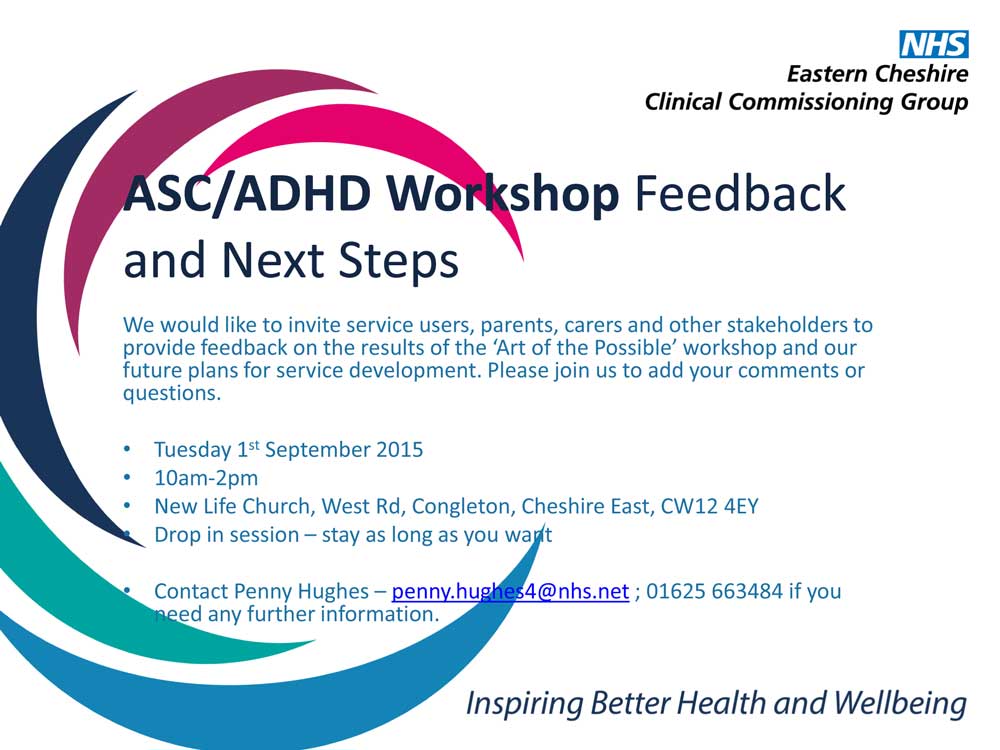 Please click the image above for the PDF version.
Share This Post: