---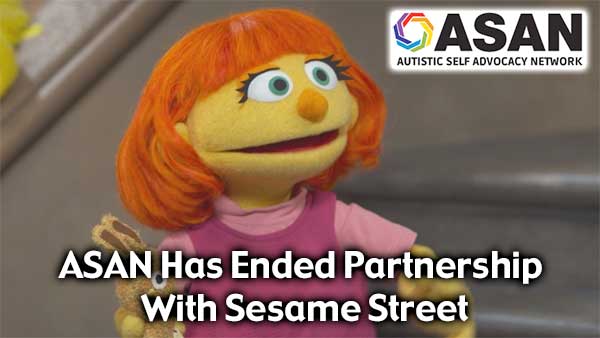 The Autistic Self Advocacy Network condemns Sesame Street's decision to further stigma against autistic children and adults in their new Public Service Announcements. 
For several years, ASAN consulted with Sesame Street on their See Amazing project and the development of their autistic character, Julia. Until this summer, the content Sesame Street produced showed parents that their autistic children could live great lives, and taught autistic and neurotypical children ways to become friends. Through this approach, See Amazing successfully encouraged the inclusion of autistic children in their communities, and had a widespread positive impact.
Sesame Street has now decided to undo that progress. Its latest PSAs featuring Julia promote Autism Speaks' "Screen for Autism" initiative and their resource for parents of newly-diagnosed autistic children, the 100 Day Kit. Like much of Autism Speaks' recent advertising, these PSAs use the language of acceptance and understanding to push resources that further stigma and treat autistic people as burdens on our families. The 100 Day Kit encourages parents to blame family difficulties on their autistic child ("When you find yourself arguing with your spouse… be careful not to get mad at each other when it really is the autism that has you so upset and angry") and to view autism as a terrible disease from which their child can "get better." It recommends compliance-based "therapies" and pseudoscientific "autism diets," but fails to educate families about communication supports. It even instructs parents to go through the five stages of grief after learning that their child is autistic, as they would if the child had died.
---
Share This Post: