---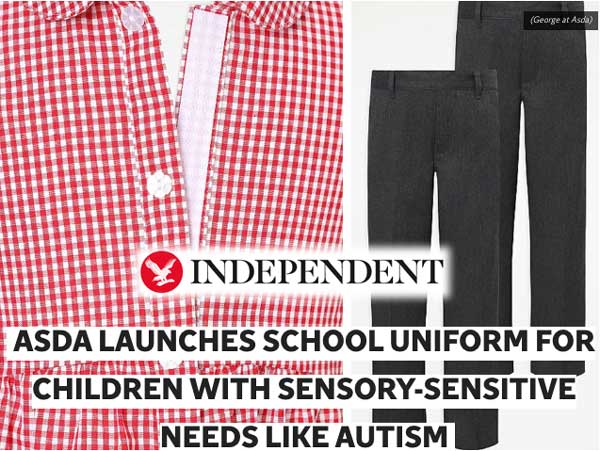 Design features include buttons with easy-close fastenings and care instructions printed on the fabric itself instead of a label
In a UK supermarket first, Asda has created a range of schoolwear that is specifically designed to be comfortable for children with sensory-sensitive needs, such as autism.
George at Asda's 'Easy On Easy Wear' range features school uniform items such as polo shirts and jumpers, and employs design features that make them more suitable for children with specific needs.
The garments avoid design features that can cause distress to children who are sensory-sensitive, as Asda found 80 per cent of parents with a child who has additional needs said it's difficult to get them dressed.
As such, design choices such as fabric, seam thickness, labels and fastenings have been taken into consideration for maximum ease and comfort.
Asda said: "Helping with independent dressing and made from sensory-kind fabric for extra comfort, our boys' school uniform and girls' school uniform will have them covered day-in, day-out.
---
Share This Post: