---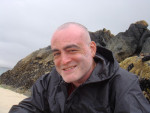 Following our attendance at the "North Wales 1st Annual Autism Conference" today, we were again privileged to hear Dr. Beardon give an insightful and inspiring "key note presentation".
Luke sent the following through our "Guest Submission Form" following the Conference, and it is a pleasure to share his words…
---
Team Axia
I don't want to review a book or Vlog or Blog just now. I want to share my feelings on the amazing team that go under the umbrella of Axia.

 

Each and every one of you are extraordinary human beings, who have the innate ability it seems to me to make everyone else feel at home with you. I don't much like company but have never had an issue being in your presence. I cannot 'sing your praises' highly enough.

 

Thank you.
Luke Beardon


Guest Contributor
---
Share This Post: