---
What is Communication: Why is it important?


A perspective from Axia ASD Ltd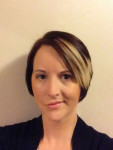 As some of you may be aware, I embarked on a degree course in April 2017 in Leadership and Management through the University of Chester (after several years of encouragement from Linda). As part of this course I chose to attend a workshop recently on Communication Skills.
I found the workshop fascinating and realised that communication is much more complex than one might initially think. I was asked to go for a Dérive at lunchtime (wikipedia.org/wiki/Dérive) – something I had never even heard of before and again I was stood mesmerised, with my mind whirring, at the impact of the environment on emotions and behaviour.
The Importance of Communication:
Working within an organisation that consists of a staff force of nine and with seven members having neurodiversity can bring challenges in terms of effective communication. In trying to understand what is an extremely broad subject, Hargie, Dickson & Tourish (2004)'s analysis offered one explanation of the complexity of communication. They state, in detail, that it is a mixture of "face to face interaction, in writing or through technological mediation". In addition, they go on to further examine the concept of communication and refer to the importance of non-verbal communication whereby "interpersonal behaviour potentially serves a communicative function".
On reading this and attending the recent workshop it sparked an interesting thought process regarding the emphasis of non-verbal communication with neurotypical individuals and organisations. I was then surprised and intrigued at the seemingly lack of academic literature regarding non-verbal communication in neurodiversity. Furthermore, this highlighted the uniqueness of Axia ASD Ltd as an organisation:
BACKGROUND OF AXIA ASD LTD
Axia ASD Ltd was originally formed in 1993 by Dr Buchan's late partner and his dog! Over the years, this has evolved including Dr Buchan approaching myself to assist with some administrative duties (typing a diagnostic report up). Then, if we move to present day, as illustrated on our website, this now consists of nine members of staff.
In terms of neurodiversity within the Axia ASD Ltd team these include attentional, coordination, communication, organisational to name a few. However, communication within the team remains effective, enabling the organisation to flourish, evolve and develop.
By understanding communication in its entirety as well as understanding individuals' difficulties, open discussions and subsequent adaptations are made on an almost instinctive basis. One example of this might be that my chosen method of communication is in writing, whether that be email, text or letter as well as more recent technological advances such as social media. In terms of why this is will be further explored by myself during my critically reflective analysis but what I can say for the wider audience is I believe it is for specific instructions to be delivered explicitly with clarity, ensuring time is given for the specific information to be received, processed and then acted upon to the best of my ability. However, I am aware that for other members within the team this is not the case. In fact, this can be said to be their least preferred method of communication. Therefore, one adaptation made is that regular meetings are now held with face to face interactions taking place and I take a notebook to write down specific notes and action points to ensure each topic is logged and each task completed.
So, what is the point of writing this article for our website?
This then led to me questioning how someone with neurodiversity would define communication and if it would involve all of these media or just the one, for example, sounds.
I am writing this article to ask some pertinent questions from people with neurodiversity (as well as individuals without neurodiversity) as I welcome feedback and opinions to go on and develop a critically reflective analysis on Communication.
Some Examples of Communication:
Email
Letter
Telephone
Face to Face interaction
Non-verbal, for example, body language, facial expression
Social Media, for example, Facebook, Twitter, Instagram
Intrapersonal
Interpersonal
More specific examples of Non-Verbal Communication:
Glances
Gestures
Facial Expression
Posture
Tone of Voice
Appearance, for example, wearing a wedding ring and assumptions made or wearing a band's t-shirt
Rate of Speech
Voice Modulation
Accents
Noises, for example, a sigh
I will end this article with a quote I found pertinent in my reading on this subject by Abercrombie
"We speak with our vocal organs, but we converse with our whole body."
Is this true for all individuals, interestingly, for me, in neurodiverse individuals?
Operational Manager and Company Secretary
---
Share This Post: