---

Hello
#MakeGoodThingsHappen, Volunteer! We at CVS have just launched our campaign to promote and increase the level of volunteering support within our community.
Over the next 9 months running until March 2019, we will be campaigning across Cheshire East to reach a whole new audience. The campaign will highlight the often overlooked personal benefits volunteering can offer the volunteering individual (Make good things happen for you), as well as the vital support volunteering grants our community (Make good things happen for the world around you).
The focal point of the campaign will be our online volunteer recruitment service, a free tool for all local VCFS organisations. If you haven't done so as yet, this would be a great time activate your CVS Volunteer Managers account and start advertising your opportunities. CVS Members can request support on this from their dedicated Development Officer.
All sector volunteer managers and coordinators are invited to the next CVS Volunteer Managers Network meeting (link below), where our Marketing Manager will be discussing the campaign in more detail, and how your organisation can help support it, we hope to see you all there.
Regards
The CVS Team
Your regular digest of all the latest news and updates from around the local voluntary sector found below.
---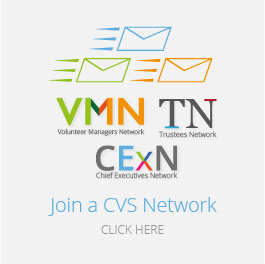 ---
Whats happening at CVS?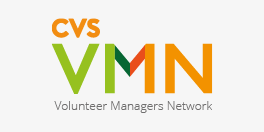 Volunteer Managers Network Meeting
19th July 1-3pm, Crewe
This FREE meeting for ALL who manage or coordinate volunteers will talk about CVS's upcoming volunteering campaign encouraging new people into volunteering in our community.
Book your place/Join the network
---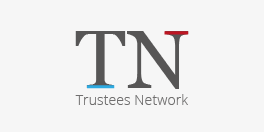 Trustees Network Meeting
17th July 2-4 pm Holmes Chapel ​
Are you a Trustee for a VCFS organisation? you are invited to join other Trustees from around Cheshire East in reviewing the new trustee and senior staff disqualification rules at our next Trustee Network meeting
---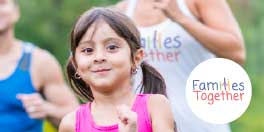 Family Volunteering
Do you have families from Crewe that access your groups? If yes we'd love to come and talk to them about our 'Families Together' project.
---
Latest On Funding
Imminent Deadlines:
Provision of an Adult & Community Learning (Lifelong Learning) Provider Panel: Deadline: 12.34pm on 9th July 2018
Carers Hub Carers Choice Grant: to support projects that give carers a break. Deadline 7th September 2018. Click here for guidelines and click here for an application form.
IPS Placement and Support Tender Opportunity: Another project within New Leaf – an IPS (Individual Placement and Support) service for people who are receiving treatment for mental health conditions. For more information about this opportunity, please click here. Deadline 12pm on 3rd August 2018.
Percy Bilton Charity: Registered charities assisting disadvantaged youth, people with disabilities, people with mental health problems and older people may apply for grants towards furnishings and equipment (excluding office items), building or refurbishment projects. There are no deadlines.
Be sure to check out the Organisation Support section of the CVS website for more info, guidance and services to support your organisations' bids or search for new avenues of funding.
Further details
---
Upcoming Training
Our schedules courses for June are:
Introduction to Safeguarding – 17th July 2018
Trustee Roles & Responsibilities – 18th July 2018
Become a member for only £45 and attend this course for free!
Click the links to find out more and to book yourself a place. You can find all planned future CVS training sessions on our Training Webpages.
All planned courses
---
Volunteering News
Families Together
We have some fantastic opportunities for Crewe families to volunteer for over the summer holidays. Does your group work with Crewe -based families? Get in touch with us and see how they could volunteer. Click here for more information or contact Tina Cartlidge, Development Officer at tina.cartlidge@cvsce.org.uk or call 01270 763 100
CVS are recruiting volunteers for Active Cheshire's School Games event on 11thJuly 9.30am – 4.30pm based in and around Macclesfield Leisure Centre. The event provides sports and game activities for primary and secondary school aged children and volunteers can help run activities, ensure young people have fun whilst being safe and even help with photography and running live feeds on social media during the day.
Add a young trustee to your board.
We have recently been supporting young people in Cheshire East to become trustees through our Young Trustee Project to help them gain valuable experience and knowledge whilst diversifying and benefitting trustee boards of organisations in Cheshire East.
We have 3 young people looking for a trustee role in the Macclesfield area. Two of them are interested in joining a trustee board for an organisation which supports young people, and the other young person would like to join an organisation which helps people with a medical condition.
If you have a trustee vacancy in these areas and would value the addition of a Young Trustee to your board please contact Mark Smith on 01270 763100 or email mark.smith@cvsce.org.uk
Advertise your volunteering opportunity
---
Share This Post: