---
Bore Da everybody! 2 shows on the radio today!!!!
10.30am -11.30am today don't forget Daniel Swift's breakfast show on Emerge Radio!
We also have there new Terry and Aaron Show of Gaming today at 11.45am-12.45pm see poster below.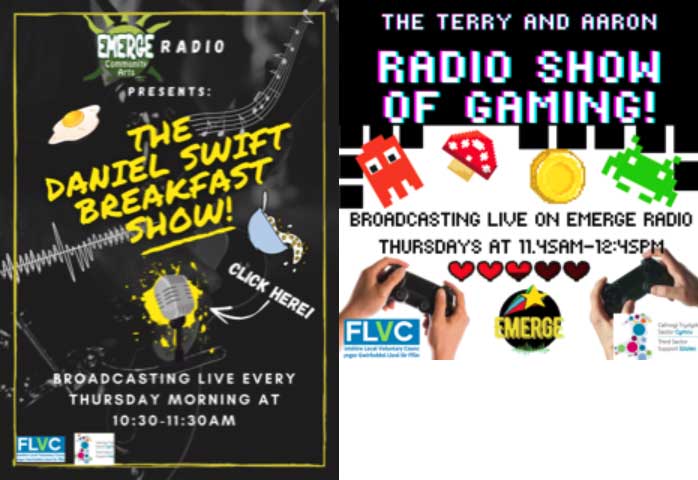 Here's the link to it so you can listen in: https://s2.radio.co/sc23b7bdd5/listen. Just a reminder the link for the radio won't work until 10.30am on the dot.
Also don't forget you can tweet in if you go on Twitter! https://twitter.com/RadioEmerge it would be great to get some live feedback! Do you want a shout out! 😉
Anna Davies
Emerge Community Arts
Celfyddydau Cymunedol Emerge
---
Share This Post: