---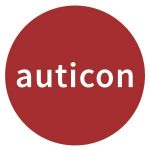 In this month's Mensa magazine there was mention of a company called Auticon of London who employ autistic adults for IT and Compliance consultancy.
The following is taken from their website:
'Auticon Consultants have exceptional strengths:
Intuitive recognition of hidden patterns in mass data
Genuine quality awareness: seeing errors rather than searching for errors
Special interests and a passion for IT: in-depth technical knowledge
Unconditional honesty: autistic professionals tend to be forthright and honest – a significant advantage in compliance projects
Above-average attention to detail and concentration, even in lengthy or repetitive tasks'
This is interesting albeit with a fairly narrow focus. Anybody know of autism-friendly employers who are looking for other types of skills?
Martin John Reynolds – Guest Contributor
---
Share This Post: