---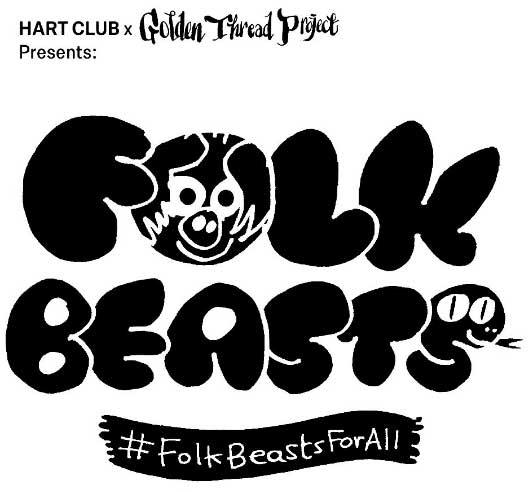 Our 'on-growing' outreach project.
It's hard to believe its been almost a year since we've been closed to the public. While we've greatly missed in-person interaction with our community we have done our best to support and inspire people from afar.
Folk Beasts is a collaboration between Hart Club and The Golden Thread Project, exploring the magical and diverse creatures that are celebrated in folkloric traditions around the world. We wanted to find a way to provide fun and creative stimulation during lock down by bringing art into the home.
We invited a selection of artists and illustrators – including Naomi Anderson-Subryan, Jay Cover, Harriet Vine MBE and Yuk Fun – to create custom designed make-at-home art packs.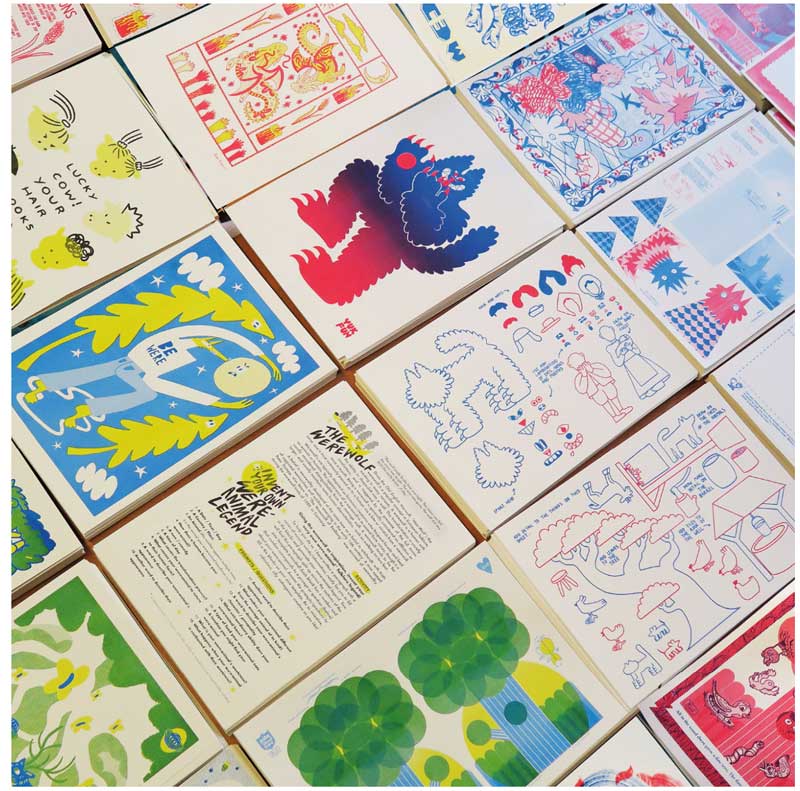 With funding from Arts Council England we were able to produce 17 different designs, all created with accessibility in mind. Each set is a limited edition of 100, totalling 1700 free packs! Recipients are invited to create a variety of work, from hybrid creatures to giant sea serpents, and these will eventually form an 'on-growing', user-generated online Folk Beasts art exhibition in the coming months.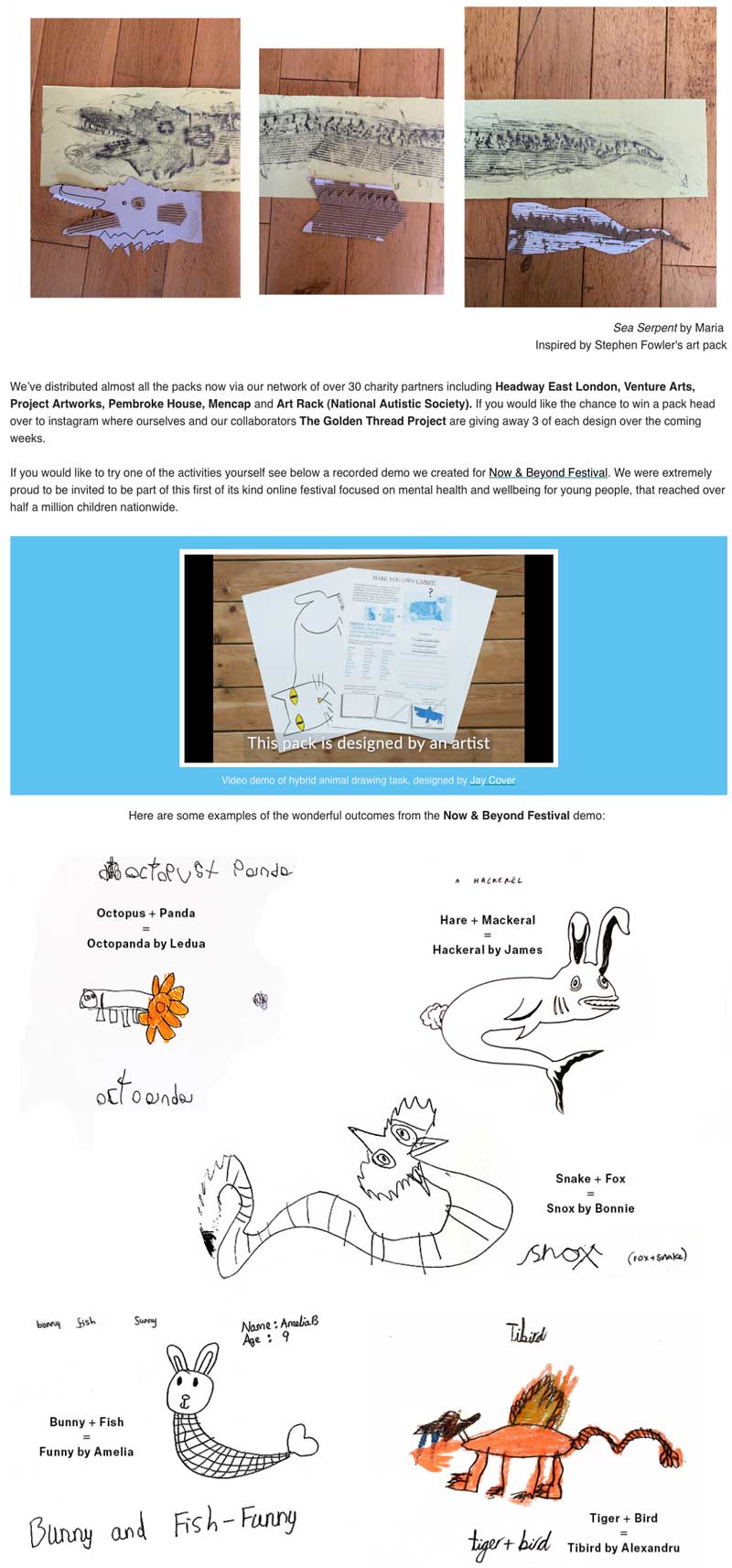 Keep an eye for our upcoming online Folk Beasts exhibition to see more wonderful creations!
Huge thank you to all our art pack designers:
Aidan Saunders, Beau Brannick, Bette Blanchard, Celine Ka Wing Lau, George Finlay Ramsay, Hannah Dyson, Harriet Vine MBE, Holly St. Clair, Jay Cover, Karolina Jonc Buczek, Lena Yokoyama, Michelle Edwards, Naomi Anderson-Subryan, Stephen Fowler, Tommy Brentnall, Yuk Fun and Zeel. Printing for this project by Adam Donnelly from Octopress. 
www.hartclub.org | @hartclublondon
www.thegoldenthreadproject.com | @thegoldenthreadproject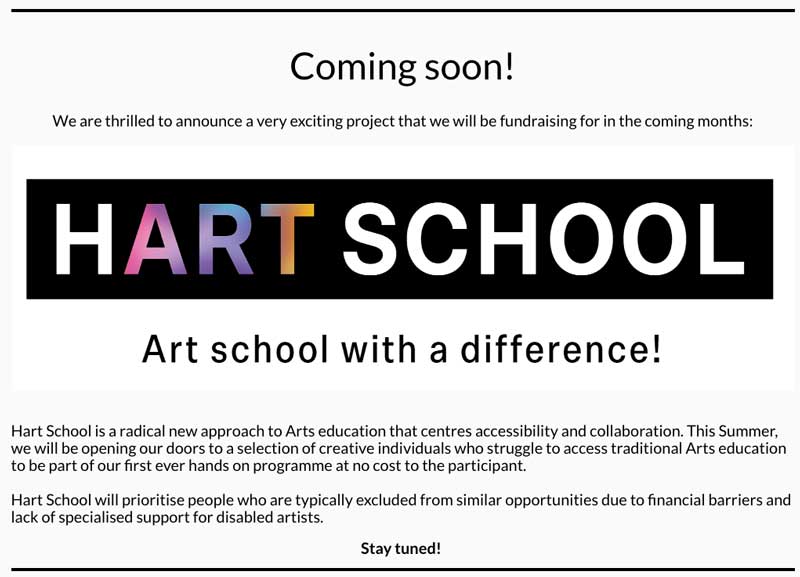 Share This Post: