---
Tuesday November 8th 2016 –
by
Paul Gallagher

A group of experts in autism and education have called for an urgent cross-government taskforce to protect thousands of "lost girls" believed to be living on the autistic spectrum without a formal diagnosis.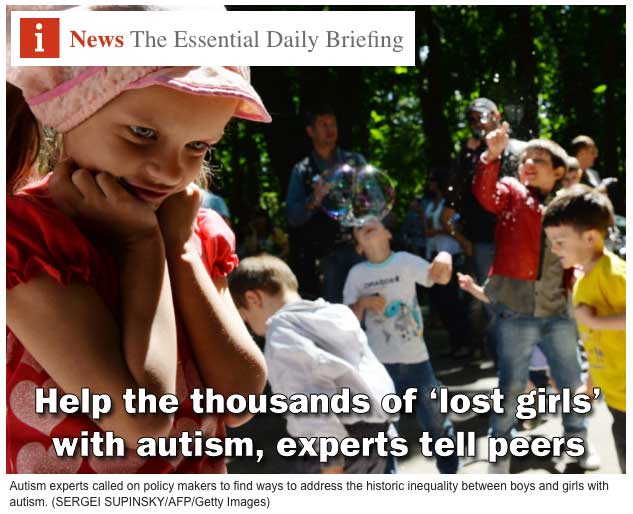 At a meeting hosted by Baroness Sheila Hollins in the House of Lords on Tuesday, the Autism Spectrum Condition and Girls Forum, raised concerns that those living without appropriate support are at significant risk from mental health conditions, exclusions from school and exploitation.
They called on policy makers to find ways to address the historic inequality between boys and girls with autism, through stimulating new research, updating national guidance on autism and revising training given to teachers and head teachers.
READ MORE…
---
Share This Post: