---
Are you aged 16-25 with a diagnosis of #autism?
A team at the University of Liverpool are researching young #autistic people's #identity and #mentalhealth.
If you'd like to take part, please email Camilla.Smith@liverpool.ac.uk or see @AutisIDResearch on Twitter for more info.
All participants will receive a voucher for their time and valued contributions. Thanks for reading!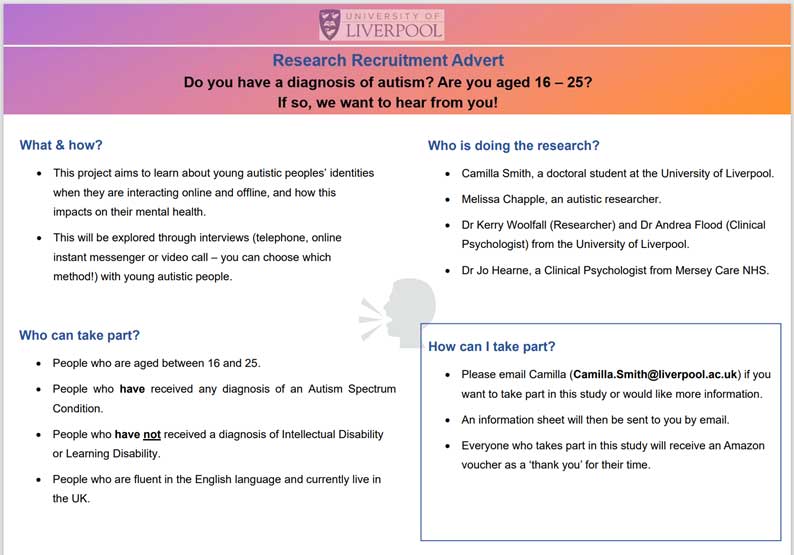 ---
Share This Post: