---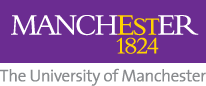 Dear Sir/Madam,
We hope this mail finds you well.
We would like to invite some of your members from the Axia – ASD community to take part in our research study at The University of Manchester. This study was approved by the University of Manchester Research Ethics Committee 1 (UREC1)
The research is based within the Faculty of Biology, Medicine and Health at The University of Manchester. I am Matea Balabanovska, Cognitive Neuroscience and Psychology student and the other members of the research team involved in the study are Dr. Gorana Pobric, Dr. Johan Hulleman and Professor Jonathan Green.
The study concerns facets of perceptual processing by looking into visual search performance in individuals on the autism spectrum. As such, this study gives the opportunity for individuals who have been diagnosed on the autism spectrum and are 17 years or older to engage within a research-based setting.
Everyone who wants to participate in the study will complete two tasks: fill in an online questionnaire and do a visual search task. Both tasks will be done at the University campus and the students will be able to get involved with most-up to date methods and technology from the fields of neuroscience and psychology. All volunteers will be reimbursed for their time with £10 Tesco vouchers and travel expense (the cost of public transport) will be covered.
At this point we would like to kindly ask if you would be willing to inform your members about the opportunity to engage in this research. In that way, next time some of your members are interested in new learning opportunities – they can think of getting involved with our research team at the University.
We've attached an advert (image below) and a participant information sheet (PIS) with more information about the study, but please ask us if you would like more information.
Thank you for your time in advance.
We are looking forward for your reply,
Best wishes,
Matea Balabanovska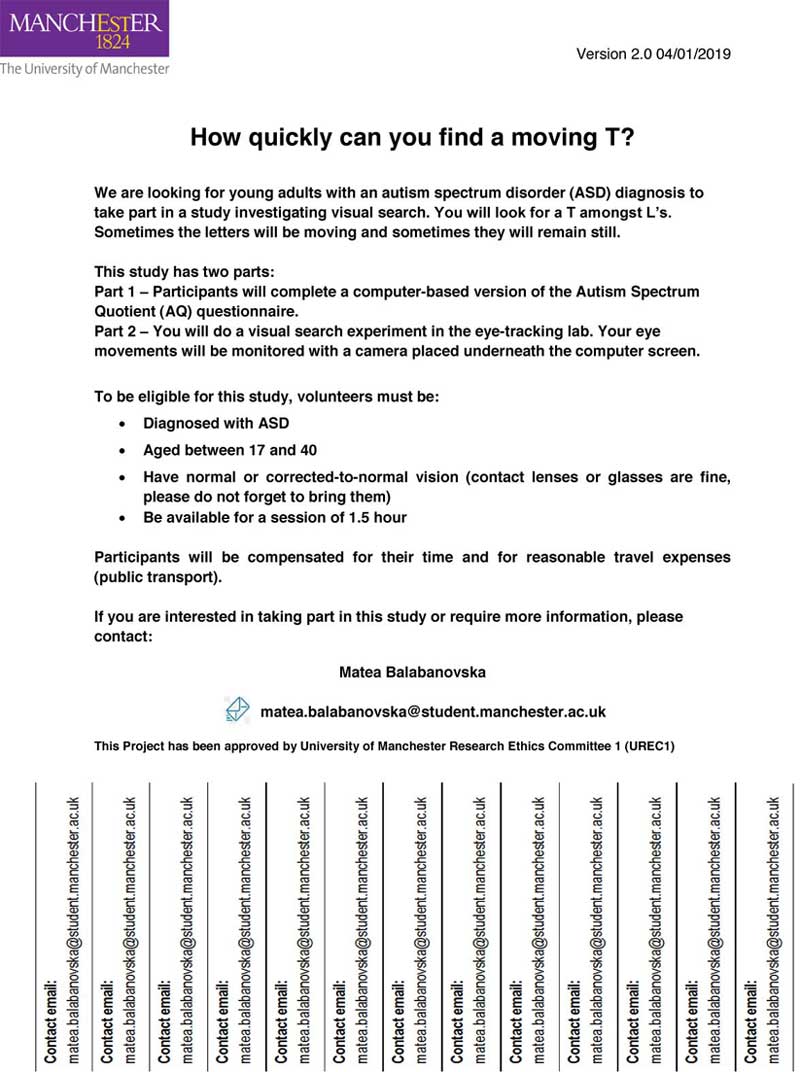 ---
Share This Post: