Submitted for Guest Contribution
We received an update from Martin through our "Guest Contribution Form" which utilised a song which, in his words,
I recorded with session musicians in a professional studio on 18th January 2016. I dare say that they speak volumes about my particular brand of autism…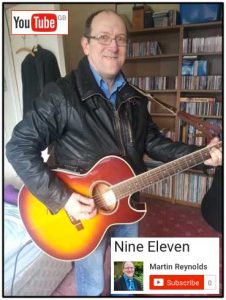 …'Nine Eleven' I wrote in the week after the incident in New York in 2001. It was recorded acoustically at the time by roving reporter Jacky Wise and broadcast by BBC Radio Stoke on their Sunday morning religious magazine show.

I hope you find some merit in my musical children.
Martin has now released his autobiography,
"It's called 'Asperger's Revealed' – A Journey from Punk Rock to Phd and Beyond".
Martin Reynolds – Guest Contributor
Share This Post: