The National Autistic Society are offering professional mentor support included in new software, "Brain In Hand".
It is said to be designed to give people access to the best support when they need it, giving increased confidence to do more things independently, be it attending university, employment or training.
Here at Axia-ASD, we would welcome comments, thoughts or opinions from our readers.
Read the full article here or click the image below.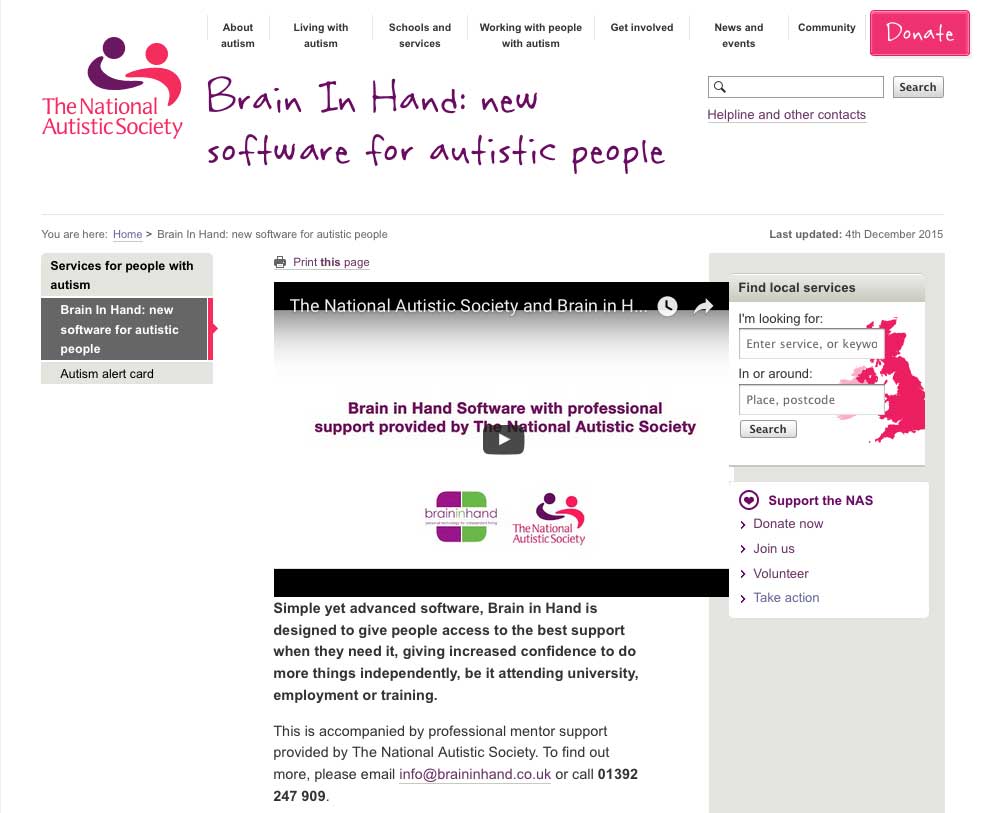 Share This Post: