---
The National Autistic Society ask you to support this campaign about adult social care if you have not done so already.
This is not just about autism but about all social care. None of us know when we might need care and support.
If each of our members signed the petition and encouraged others to do so it would give a fantastic boost to this campaign.
Let's ensure that our MPs know how important this issue to families in their constituencies.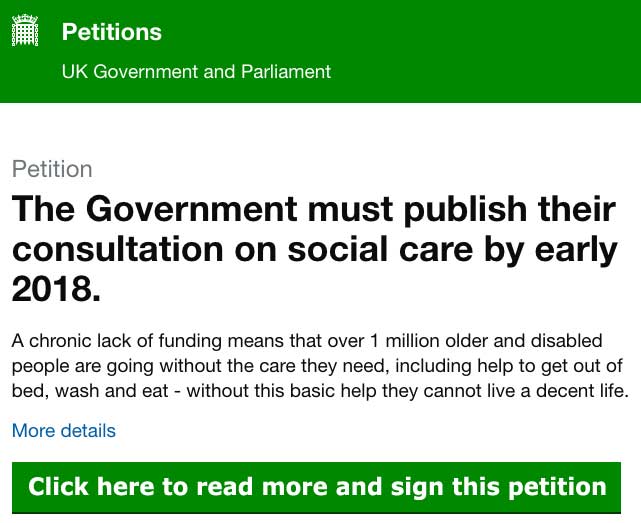 ---
Share This Post: