---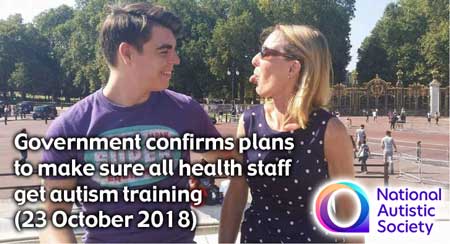 Far too many autistic people don't get the right healthcare and support – simply because too few NHS staff have received good autism training.
Yesterday, in a debate in Parliament, the Minister for Care, Caroline Dinenage MP, committed to including autism in plans for mandatory training for healthcare staff. This is a very welcome move that could mean that all NHS staff have the training they need to support autistic people, finally living up to duties in the Autism Act.
The debate was organised in response to a petition started by Paula McGowan, following the tragic death of her son Oliver in November 2016. Paula believes his death could have been prevented if doctors and nurses had understood the adjustments he needed for his autism and learning disabilities.
We're backing Paula's campaign because it highlights the unacceptable health inequalities autistic people face. Despite requirements in the Autism Act statutory guidance that all health and care staff have appropriate autism training, this training does not happen enough in practice – with serious consequences. According to Public Health England, just 17% of areas report having an autism training plan for all health and care staff, and 10% have no plan at all. We believe that the training programme that Paula and the 50,000 people who signed her petition have been calling for could end this unacceptable situation.
---
Share This Post: