---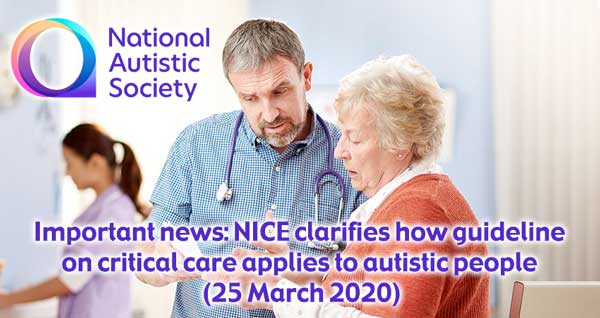 Important news: NICE clarifies how guideline on critical care applies to autistic people
(25 March 2020)
The National Institute for Health and Care Excellence (NICE) has updated its guidance for hospitals and doctors about when to send people who are ill with Coronavirus (Covid-19) to "critical care" wards. The amendment makes clear that doctors should be providing individualised assessments for autistic people.
Our charity, alongside others and many autistic people and families, were deeply concerned when the initial guideline was published and raised this with NICE. We were worried that the criteria that doctors are being told to use might disadvantage autistic people and prevent them from getting the right treatment.
NICE has listened and updated their guidance.
---
Share This Post: