---
National Autistic Society News –
8th September 2017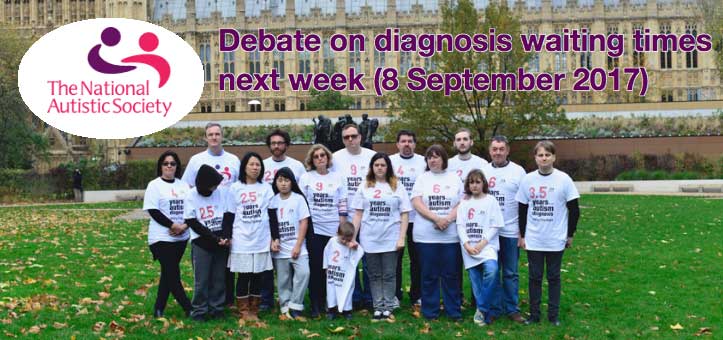 Autistic children and adults are waiting too long for diagnosis. Research indicates that on average, for children the wait is over three and a half years, while adults wait on average two years after seeking professional help. This can mean restrictions to accessing much needed support, leaving people at crisis point.
On Wednesday 13 September from 9:30am, Parliament will be debating autism diagnosis waiting times and it is crucial a number of MPs attend so the Government knows this is a big issue for people on the autism spectrum. Follow this link to watch the debate online.
To encourage your MP to take part in the debate, share your diagnosis story with them. Follow this link to find out who your MP is and how to email them. A number of MPs are also on Twitter – if you are too, this is another way you can engage with them to attend the debate. Here's the link to find out if your MP is on twitter. Remember to use the #whythewait hashtag.
---
Share This Post: