---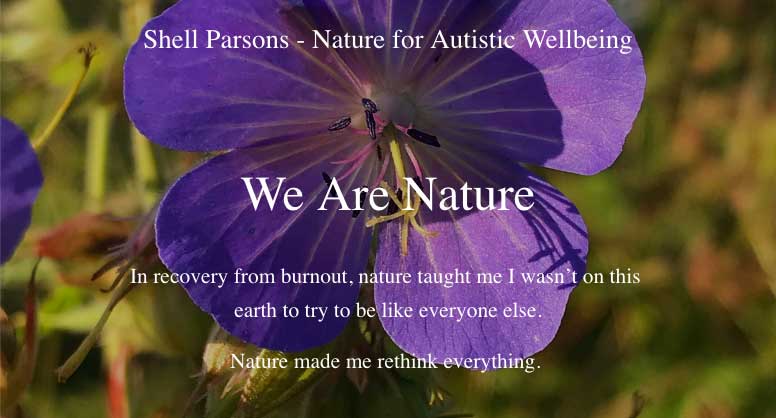 A new Nature for Autistic Wellbeing programme is launching on 20th May. The eight-week programme has been created for autistic adults by Shell Parsons, an Autistic Nature Therapy Practitioner who was diagnosed at Axia several years ago. She says, "This programme might be suitable for you if you're at risk of or recovering from autistic burnout, struggling with overwhelm, feeling isolated or readjusting after discovering you're autistic.
"The course is run online in small 'safe space' groups but you will be spending time deepening your connection with nature where you live, through the use of specially designed audio guides. You will also keep a nature/personal journal or follow another creative practice if you prefer."
If you would like to find out more, go to www.shellparsons.com, or email shell@shellparsons.com.
---
Share This Post: