---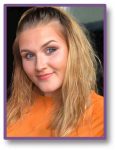 Hello everyone 😊
Our next Post Diagnostic Support Group Session is being held on the 25th August 2021 at our usual time, 12:00 p.m.
The session is being taken by a special guest speaker, Dr Hannah Williamson, who will be talking about Autism and Ageing.
If you wish to learn more about Dr Hannah Williamson, please visit our Meet the Team page and read a little bit about Hannah and her role at Axia ASD Ltd.
If you are interested in attending this session, please send an email to social@axia-asd.co.uk which includes your name (or the name of the person that was assessed by us) and date of birth. We will then contact you with a guide to the session and a link to attend. We look forward to seeing you, and would suggest you BYOC – Bring Your Own Cake !'
---
Share This Post: