---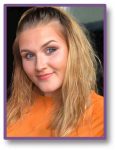 Hello everyone 😊
Our next Post Diagnostic Support Group Session is being held on the 6th October 2021 at our usual time, 12:00 p.m.
The session is being taken by a special guest speaker, Dr Linda Buchan, who will be talking about Post-Traumatic Stress Disorder PTSD.
If you wish to learn more about Dr Linda Buchan, please visit our Meet the Team page and read a little bit about Linda and her role at Axia ASD Ltd.
If you are interested in attending this session, please send an email to social@axia-asd.co.uk which includes your name (or the name of the person that was assessed by us) and date of birth. We will then contact you with a guide to the session and a link to attend. We look forward to seeing you, and would suggest you BYOC – Bring Your Own Cake !'
---
Share This Post: