---
We recently received an email from one of our guest contributors and asked if we could share the story…

---
So this happened…
 

So I started going to a life drawing class at the end of September. I can't even remember why I decided to go; just one day I decided to do it. First session was of course terrifying – not for the nude model, but for the room full of complete strangers around me. Was shaking so hard I don't know how I could paint a straight line.

 

The second session, a 2-hour session, I painted a back view of the model and it ended up getting a lot of attention – the person running the class said it was brilliant and I should enter it into their exhibition in November at Stockport Art Gallery.

 

Well, I got my picture framed and submitted it, and not only did it get accepted but I won the prize for the Figurative category! I'm kind of overwhelmed. The prize giving was this Saturday just gone, and I got a certificate and £50. I went from failing art at GCSE to this. I'm so glad my persistence paid off.

 

Anyway I thought you'd like to know. I attached a few pictures of my painting in the exhibition and me receiving my award.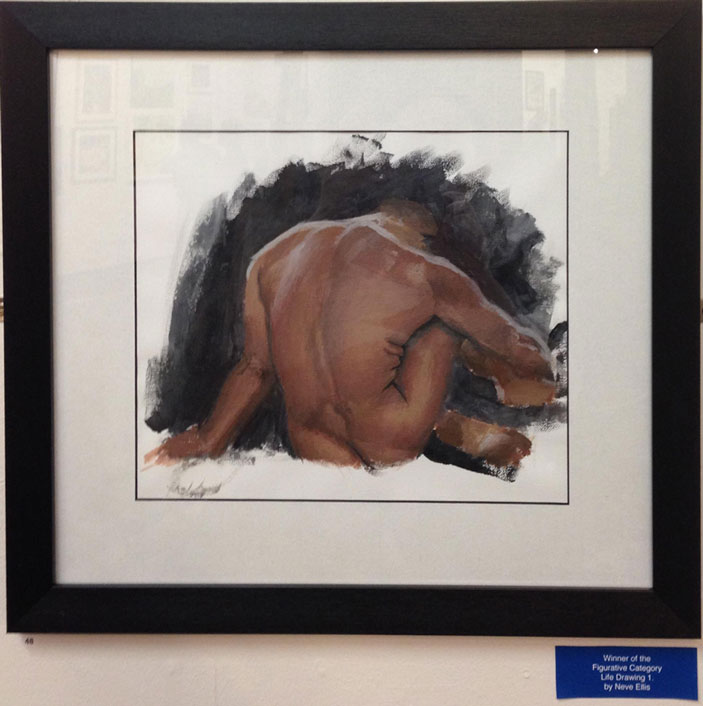 ---
Share This Post: