---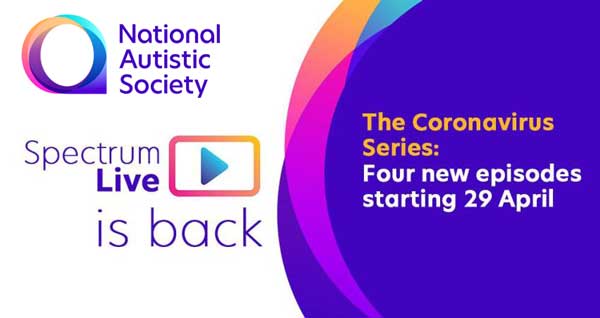 Spectrum Live
The Coronavirus Series
Many autistic people and their families have concerns about the current situation with coronavirus also known as COVID-19.
We are pleased to announce a series of Spectrum Live episodes which will be pre-recorded and hosted on our Facebook page.
The episodes
Episode 1– 'Coronavirus, health and wellbeing'
Wednesday the 29th of April at 7:30pm
Episode 2– 'Your care and support'
Wednesday the 6th of May at 7:30pm
Episode 3– 'Supporting children and young people'
Wednesday the 13th of May at 7:30pm
Episode 4– Unknown. We have decided to leave this open for now as the situation ever changes and will announce soon.
---
Share This Post: