---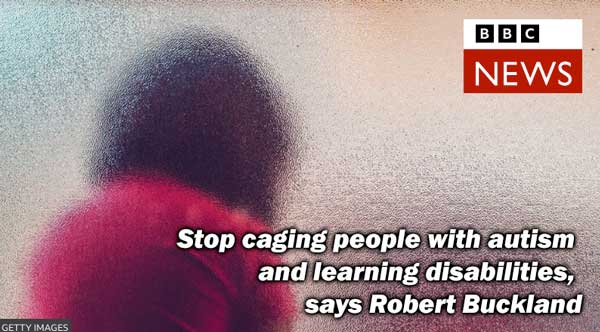 Stop caging people with autism and learning disabilities, says Robert Buckland
Ex-Justice Secretary Sir Robert Buckland is calling for changes to mental health laws to stop people with autism or learning disabilities being detained in hospitals for long periods.
Last year, the BBC found that 100 people with learning disabilities and autism had been held in hospitals for at least 20 years.
Sir Robert said the "effective caging of human beings" was "out of date".
The government said it was "determined" to reduce numbers in hospitals.
A spokesperson from the Department of Health said it was "investing in community services and supporting discharges," with £90m of additional funding this year.
And Health and Social Care Minister Gillian Keegan said the government was creating an "action plan" to be rolled out as soon as possible.
---
Share This Post: