---

As we end exam season and enter into the daunting transition of further education, we asked Dr Susy Ridout, author of Autism and Mental Well-being in Higher Education, how best to support autistic people preparing for higher education.
In her interview with Learning Disability Today, Susy writes about:
– The main challenges autistic people face when going to College or University
– How to find a mentor
– The implications of autistic people masking their condition
– The accessibility of higher education and its barriers
– Flexibility on entry requirements
– And how to prepare for the transition of entering into further education.
---
Are you a mentor, academic skills worker, lecturer, disability advisor, mental health advocate, a student or an employer?
Autism and Mental Well-being in Higher Education is a manual written to address the provision of effective support in higher education via mentoring in order to build students' confidence and enable them to take control of their lives.
It brings together ideas tried and tested among an array of students and it provides a toolkit of coping strategies that can be tailored to individuals through its activities and resources.
Find out what other people have said about the manual here.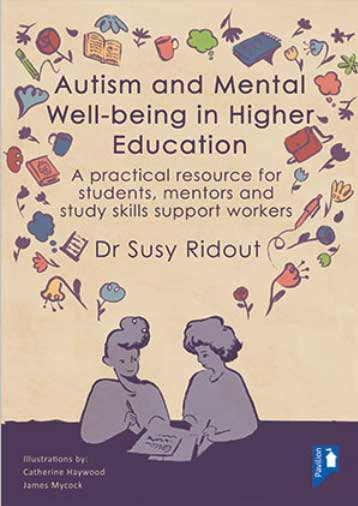 ---
Share This Post: