---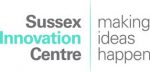 Dr Buchan and Elspeth Bromiley were interviewed yesterday by Ben Savill, of the Sussex Innovation Centre regarding a research project.
They were thanked for their contribution (see below) and have asked to be kept informed of updates which we will post as the research project develops. It may be that we could trial some of the suggestions from the research project via our monthly post-diagnostic support group.
---
Insight interview follow up
 

Please can you pass on my thanks to Dr Buchan and Elspeth for talking to me yesterday as part of our research.

 

As I mentioned when we spoke with them, we are working with a team from the Brighton & Sussex Medical School who are developing new methods of reducing anxiety in individuals with autism spectrum conditions. The insights they shared are really important to the project.

 

Thank them also for their willingness to keep in touch with us as the project moves forwards. We will contact you with an update in the coming months. If you have any questions in the meantime, please let me know.

 
Ben
Benjamin Savill
Researcher, Sussex Innovation Centre
---
Share This Post: