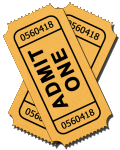 We here at Axia-ASD Ltd have been
informed of the following from
"Latest in from Kelvin Hanratty (nice one, Kelvin!):
Did you know that:
Anyone who receive a *disability benefit* (i.e. DLA or PIP) can apply for a Cinema Exhibitor's Association (CEA) Card to get 2-for-1 tickets (i.e. they can bring someone else along for free – supposedly a 'carer', but they don't ask about it, so a friend would be cool).

To apply for the CEA Card, will need to upload scanned copies of your DLA/PIP paperwork and a passport photo, and pay a fee of £6 (to cover their processing costs).

Once they've verified that the person applying is eligible, they will delete any proof of eligibility submitted.

NB – The CEA Card needs to renewed annually.
Also:
Show any of the CEA Card, concessionary bus pass, or DLA/PIP paperwork at the Comedy Store and they'll give you a third off entry, as part of a disability concession.

Many other venues (e.g. cinemas / theatres) may give you concessionary / student rates of you show them the CEA Card, concessionary bus pass, or DLA/PIP paperwork

For full details, see: http://www.ceacard.co.uk"
Share This Post: