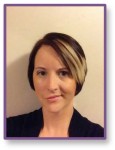 I am delighted to announce that this month Carly has worked for Axia ASD Ltd for the last six years.
I would like to take this opportunity to say that Axia ASD Ltd would not be the service it is without the skills, commitment and motivation of Carly, and I would like to publicly congratulate her on behalf of All of us here at Axia ASD Ltd and all the peoples lives she has touched over the last six years.
Dr. Linda Buchan
Consultant Clinical Psychologist
& Director of Axia ASD Ltd.
Share This Post: