---
If You Don't Like Change,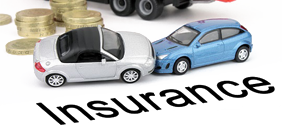 Forgive me if this is not "News" to anyone, however it became apparent to me that due to my "Condition" or "Disability", I have further potential "vulnerabilities" I was not aware of!
To give quick context: I have "Autism", I don't like "change", and I've just turned 50. I also spent 23 years in our "Family Business" believing "Loyalty" had "Value".
So imagine my surprise when for the umpteenth year in a row with the same Insurer, my Car Insurance went UP – AGAIN! And there was me naively thinking I had become a "statistical safety" for "insurance purposes", now passing 50 years of age and having made "no claims" ever (but only 9 years counted with current insurer).

Due to my understanding that "comparison websites" earn their profit from "referral" or "click-throughs", they are automatically suspicious to me. However under the circumstances, I decided to explore one of the "more reputable" comparison sites (from my perspective) which I will not name in case it is not! I was totally SHOCKED to see that instead of over £500 a year (from my current insurer) I could get it for £250 elsewhere!?!
So obviously, after stressing out for a couple of days wondering what on earth was going on, I thought the best thing would be to phone my current insurer and ask them that exact question! I mean it could easily be me putting in different details by accident, so I had to "man up" and make a phone call.
I told them I was confused, autistic, and didn't understand, and I doubt you could guess the answer I received…
"Don't worry, it's not you"…
and that "without changing any details on my policy" it could be reduced to just over 400 quid…
Now, I don't know what to do! I've just received around a 20% discount for asking questions, which feels like a win right? But it's still a lot more than half of what another company quoted… but my insurer warned me that other companies have "charges" (I can't remember for what) which were extortionate, and that my current company didn't have…
So who am I to believe?
The people who can knock off a fifth of the price WITHOUT "changing any details on my policy"? And what does THAT mean?!? Maybe there are details on my policy which could be truthfully changed to my benefit (did you know that a single man can be a "house husband"? Words don't always mean what we think!)… Should I REALLY be giving them any of my "Trust"?
The point is, this may be just as common a problem for "Neuro-Typicals", but for those of us "resistant to change" who also held some "fake belief" in "business loyalty", we are easy targets now. It is almost as if  there is a prevailing attitude of "those who do not seek change are lazy and stupid and should pay for it", which has meant some of us autistic folk (who would be foolish to fight our nature) appear to have gotten caught in the crossfire.
I don't know as yet whether I shall explore further switching companies as I've been informed that "if I do not do anything" my car insurance will automatically renew at the lower price in the near future. But whether I "do" or "do not", merely by ASKING QUESTIONS I've saved a significant sum of money which I'm mandatorily forced to expend… so that would be my advice, as difficult as I know it can be interacting:
Ask Questions!!!
Dream

– Guest IT Consultant
---
Share This Post: