---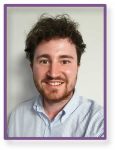 Hello everyone.
I just wanted to remind people that the next PDSG will be held on the 21st April at 12:00 p.m.
The topic of this session is Working in Partnership with Educational Settings, Masking and Reasonable Adjustments and will be run as a presentation followed by a Question-and-Answer session.
This may be of interest to those of you who have had children diagnosed by us here at Axia or have had a diagnosis yourself and have children in education.
If you are interested in attending this session, please send an email to social@axia-asd.co.uk which includes your name (or the name of the person that was assessed by us) and date of birth. We will then contact you with a guide to the session and a link to attend. We look forward to seeing you, and would suggest you BYOC – Bring Your Own Cake !'
Education and Events Administrator
---
Share This Post: