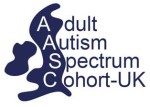 In the 84th Edition of "Asperger United" (published October 2015 by the National Autistic Society), an article on page 12 discusses a long term research project looking at autism and ageing.
The Project is called "Adult Autism Spectrum Cohort", and they are currently seeking autistic adults and older people willing to share their experiences.
To find out more click the link below.

Share This Post: