---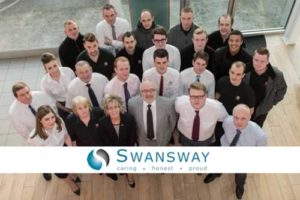 Yesterday, we were proud to launch our Autism Aware campaign at Crewe SEAT! As a family-run business, we understand that going into a car dealership can be uncomfortable and unfamiliar for anyone. Working with local charities, we have been exploring how we could make buying a car a better experience for those on the autistic spectrum over the past several months.
This process began with our first 'Quiet Hour' in November and we appreciated Linda and Amy-Louise coming to this and supporting us. They had great ideas and we enjoyed bringing one of our Motability specialists to your support group to inform people about the Motability scheme. Since then, we have worked with Space4Autism and Circus Starr to develop this campaign further. We are now announcing we will hold monthly Quiet Hours, every third Wednesday of the month from 9am – 11am. We will be dimming the lights on the dealership floor, turning off any radios or televisions and limiting any sensory triggers. Our Motability specialists have been trained through the National Autistic Society and will be on hand throughout the quiet hours.
We have put together a safe-space kit for if somebody or their loved one feels overwhelmed while they're here: a pop-up black out tent, fidget toys, fibre optic lights and ear defenders. This can be requested prior to their appointment or during their visit. If you would like to find out more about our campaign, visit https://www.swanswaygarages.com/seat/about-us/autism-aware/. We have created a short video on this webpage that explains what you will need to bring, how to get here and what to expect to hopefully alleviate some of the anxiety of buying a car.
We would really appreciate it if you could share our post on Facebook – https://www.facebook.com/permalink.php?id=117701344907660&story_fbid=2397418730269232
We are planning a 'Swansway Community Event' on Sunday August 11th from 12pm-3pm. The idea of this event is to bring together a number of carers/support groups as well as organisations and dealerships all into one place so those that need some support, advice or even just a day out with the family, can come along and have everything in one place. We will also look to provide some catering options such as BBQ or hog roast. We will be sending out more detailed information soon about this, if you'd love to help and be part of this day, please let me know.
Kind regards,
Calum Sinclair
Marketing Executive
Swansway Garages
01270 848980
Swansway Garages.
Swansway Group, Gateway, Crewe, Cheshire, CW1 6YY.
---
Share This Post: