---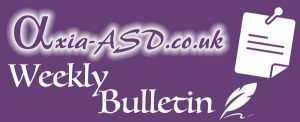 Another busy week here at Axia with our clinicians carrying out excellent work.
Just a reminder to those of you who are due to visit us for face-to-face appointments, all staff and visitors are required to wear masks in the communal areas of the building, unless exempt. We are still observing the Social Distancing rule of 2 metres and have hand sanitiser available in all of our clinic rooms and offices, in addition to those positioned around the building. Visitors are reminded to keep themselves and others safe by using the hand sanitiser provided before entering and leaving the building. Our clinic rooms allow the space for Social Distancing of 2 metres so families and individuals can remove their masks, if wearing, once inside the room should they feel more comfortable in doing so. There is now also a separate entrance and exit to the building to avoid congestion at the front door.
If you have a virtual appointment with us, please see the post: 'Advice for those Attending Virtual Appointments'.
Announcements
A lot has happened this week.
A heart-breaking article appeared in the news on Thursday regarding Ty Coryton, a children's residential home and specialist school in Cardiff. The article describes how autistic children and young people in their care have allegedly been treated, and we at Axia felt it was important to state our position on the subject.
"In light of the recent news article regarding care for autistic children in Wales, we would like to offer our sympathies to all of the families affected.
We are shocked and saddened to hear of the alleged treatment of these children and young people, and want to make our stance on this issue very clear. We do not condone the actions detailed in the article linked below, and agree with Ms. Edwards that the children mentioned are not "naughty", but require proper care.
We are extremely upset to hear of children being "restrained", and "punished for engaging in autistic behaviour", as this goes against everything we know about the condition.
We believe there is a significant need for greater understanding of Autism among professionals as well as the general public, and better training for those involved in the care of Autistic people. This incident only highlights this need."
You can read the full article here.

Two news articles have been published around the subject of Dyspraxia, and we're happy to see this condition getting some recognition.
"Our Understanding of Dyspraxia is still stuck in the dark ages" – Article by iNews here.

"My Dyspraxic Life" is a BBC Radio Sheffield Special, which you can find here.

The National Autistic Society has published an article on Mental Health and Employment, which you can read here.

The National Autistic Society has also published an article, "Celebrating Our Heroes", to give thanks to all the wonderful people who gave their time during Volunteers' Week. Read more here.

E3 starts tomorrow, and we're really excited to see what this year brings. Read more here!

Florence Neville, who talked about Autistic Health and Wellbeing at our recent PDSG (find the recording here), wrote up her notes from questions which had arisen and published them here.

Media
This week, Cal reviews Cruella. Click here to discover his thoughts on it!
Last week we looked at the movie Demon Slayer: Mugen Train, by Studio Ufotable. You can read Calvins review here.
Cal reviews Zack Snyder's Netflix Original, Army of the Dead. Click here to read the full article!

Cal shares his views on PS5 exclusive, Returnal, in this Game Review. Read all about it here.

The new Anime Amigo's Podcast is out now! Click here to find out what the Amigo's choose as their picks for the most underrated anime.
Cal and Ren continued their adventures in Dark Souls 3 on Tuesday. If you missed it, you can find it here!
You can watch tonight's stream on Calvin's channel at 7:30pm, where Cal and Ren continue their adventures in Resident Evil Village.
If you missed last week's stream, you can watch it here.
Also, please be aware that both streams may not be suitable for younger viewers due to some adult content in the discussions.
You can watch tonight's livestream by clicking here.
Wishing you all a lovely weekend.
Eli Parry


Administrative Assistant
---
Share This Post: