---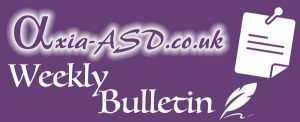 Another busy week here at Axia with our clinicians carrying out excellent work. 
We would like to remind everyone who has upcoming appointments with us that we are still able to conduct face to face assessments. Red Hill House have confirmed that the building will remain open. 
All staff and visitors are required to wear masks in the communal areas of the building, unless exempt. We are still observing the Social Distancing rule of 2 metres and have hand sanitiser available in all of our clinic rooms and offices, in addition to those positioned around the building. Visitors are reminded to keep themselves and others safe by using the hand sanitiser provided before entering and leaving the building. Our clinic rooms allow the space for Social Distancing of 2 metres so families and individuals can remove their masks, if wearing, once inside the room should they feel more comfortable in doing so.
We would like to say a big welcome to a new member of the Admin Team: Carly Daltrey, who has made an excellent start! Look out for a new face on our 'Meet the Team' page.
This week we posted two updates from the 'National Autistic Society': 'Autism Practice: The Impact of coronavirus' and 'Latest News and events'. Remember, you can always find out more about how to support the invaluable work of this charity by visiting their website: https://www.autism.org.uk
Calvin has been busy writing reviews this week, posting a game review of 'Amnesia: Rebirth'. Whilst the cinemas are closed, he will be keeping The Film Society alive with 'The Animation World Cup'. A fantastic idea! This week you can read 'Round one'.
Calvin and Ren streamed, as usual, this week, continuing with 'The Last of Us: Part II' on Tuesday. They finished 'Crash Bandicoot 4' last week and they will be playing 'Fall Guys: Ultimate Knockout' tonight at 7:30pm. This is a one off stream while they wait to find out 'The Game Award Nominees' on Wednesday.
I wish you all a lovely weekend.
Company Secretary and Educational Lead
---
Share This Post: