---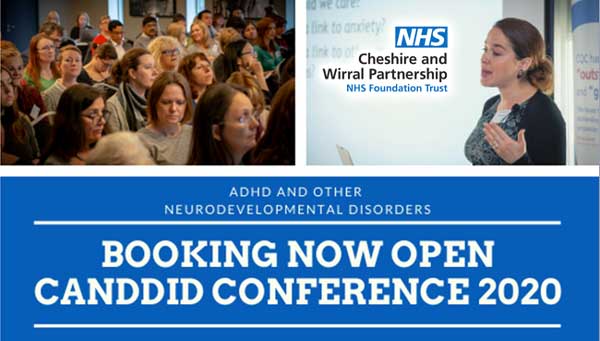 Don't miss out on the second annual conference for the Centre for Autism, Neurodevelopmental Disorders and Intellectual Disability (CANDDID):
Friday 1 May 2020
Holiday Inn, Ellesmere Port, CH65 2AL
This year's focus is ADHD and other Neurodevelopmental Disorders.
Topics include:
Being on both sides of the table: perspectives and reflections
Advances in our understanding of ADHD, cognitive neurosciences perspective
Assessment for tics disorder in children with co-occurring neurodevelopmental conditions
Improving educational outcomes for children who experience developmental disorders
Diagnosis and treatment of ADHD in adults with intellectual disability – clinical challenges
Arousal regulation and ADHD
Pathological demand avoidance
Check out the Conference 2020 programme for more information.
If you have any questions or have filled a booking form in and would like to send it back please email cwp.canddid@nhs.net.
---
Share This Post: