---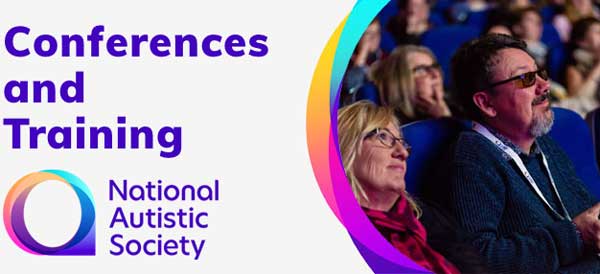 Autism Professionals Conference
27-28 February 2020,
International Convention Centre, Birmingham
There's only one month to go before our annual Autism Professionals Conference. This two-day conference is a unique opportunity to share knowledge and network with other professionals in the field.
Top reasons why you should attend:
hear the UK's leading experts provide insights into strategies to support autistic people.
be inspired by first-hand accounts of the unique issues that affect autistic people and what you can do to help.
learn practical strategies for adapting your practice and improve how you deliver support.
meet and network with other professionals and experts in the field.
Continuing Professional Development (CPD) certificate of attendance will be available after the conference.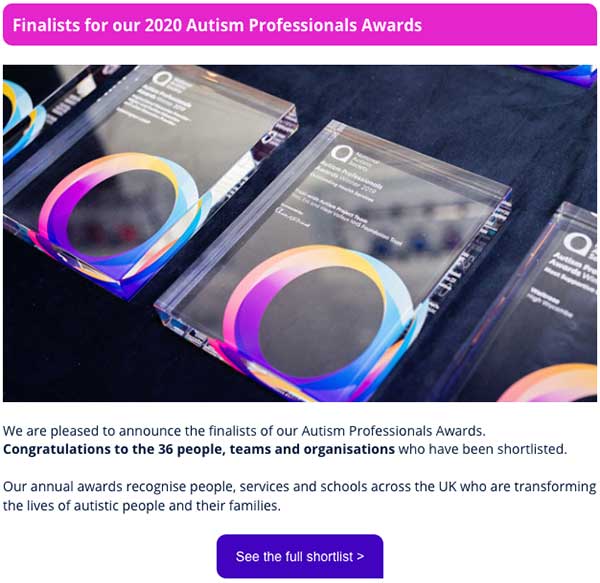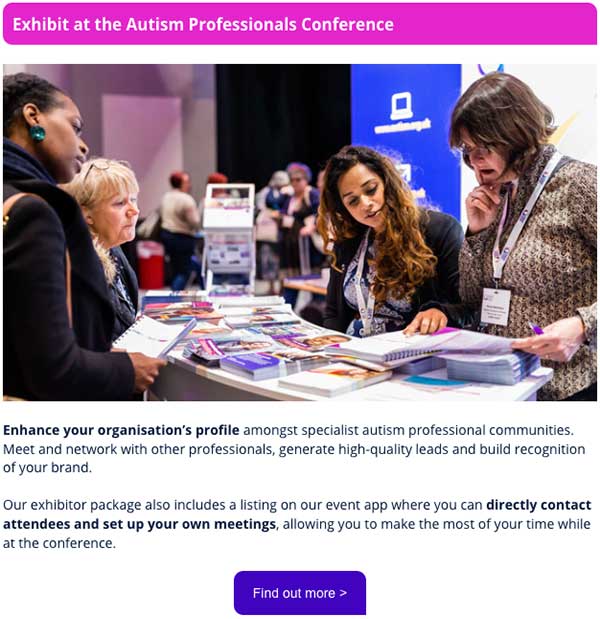 Online training modules
Developed with input from around 100 autistic people. Our modules cover a variety of topics, including: Understanding autism; Autism and communication; Autism, stress and anxiety and many more. Training is £30 + VAT and we offer subscription packages.
Scheduled open access
We offer specialist training courses to help with everyday practice.
Courses include
Understanding Stress and Anxiety, Supporting Autistic People in Higher Education and Essential Autism License User Training.
Bespoke and in-house training
For organisations hoping to save money and train an entire team, our training team can also create bespoke training packages that suit your individual needs. For information on booking in-house training, please get in touch by completing our training enquiry form.

---
Share This Post: