---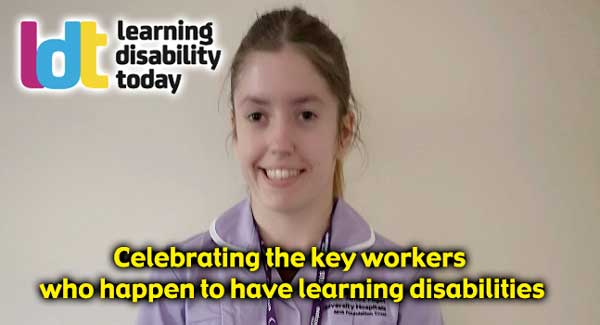 Claire Cookson
Blog, 10 July 2020
Claire Cookson, CEO of employment facilitator DFN Project SEARCH, describes how young people with learning disabilities have stepped into key worker roles during the Covid-19 Pandemic and the legacy it may leave.
The pandemic has certainly pushed us out of our comfort zones and changed the way we live our lives.
"Society has been forced to re-assess what we consider key and essential roles to be and communities have started to value and celebrate people as individuals."
Change can be difficult, challenging and disruptive, we all recognise this.
However, the past few months has taught us that we can adapt very quickly and bring ideas and ingenuity that ultimately improve performance and the way we work.
As one of the country's leading transition-to-work programmes for students with learning disabilities and autism, we operate 69 internationally recognised programmes across the UK, Ireland and Iberia.
When lockdown was implemented by the UK Government our interns had to work from home too. The move brought uncertainty to many interns well on their pathway to employability and our programme partners throughout the country.
Despite the disruption, we responded quickly, positively and in so many ways we have never felt more connected as a movement and organisation.
---
Share This Post: