---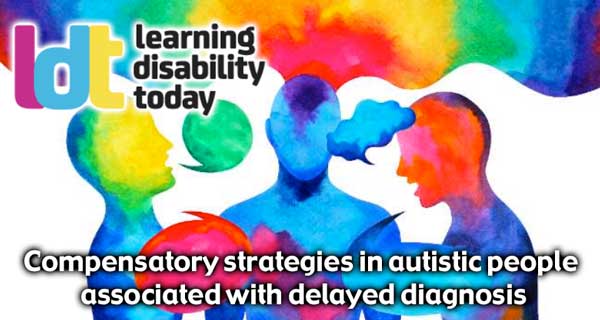 The first scientific study of compensatory strategies — techniques to camouflage autism — finds that they have both positive and negative outcomes, increasing social integration, but possibly also resulting in poor mental health for autistic people, and could be a barrier to diagnosis.
The research
Compensatory strategies used by autistic people have been investigated and collated in a qualitative study using an online survey of 136 adults, published in The Lancet Psychiatry journal. The authors advertised to recruit participants for their study via social media and with the National Autistic Society. 136 adults were asked to complete an online study. Of the participants, 58 had a clinical diagnosis, 19 self-identified without a formal diagnosis, and 59 were not diagnosed or self-identified but nonetheless reported social difficulties. The participants were asked to self-report autistic traits by completing a ten-item autism spectrum questionnaire and then a series of open questions about their social compensatory strategies. They also reported how successful and tiring their strategies were, and the likelihood of their recommending them to others with social difficulties.
"Compensation is born from necessity. We have extensive experience of how cruel people are."
The study looked into what compensatory strategies participants used, whether the strategies used were similar in diagnosed and undiagnosed people, and how the strategies affected diagnosis. The team identified several strategies used by people with and without an autism diagnosis. Such strategies were used equally by people who were formally diagnosed as autistic and those who were not.
---
Share This Post: