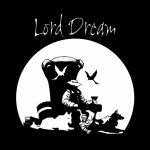 I was discussing with "Axia's self-proclaimed Nerd Consultant", Calvin, how wonderful it was to observe his passion for films, and how I loved Axia's website expanding and evolving to be more "interactive" and include "guest reviews" for others to express themselves, and then further with "guest content" (thinking of Neve's wonderful animations, such as doguefight).
It suddenly occurred to me that as many of us "on the spectrum" have "creative talents" which we express through many forms of "art", I personally have found writing and recording songs a powerful medium of expression (maybe therapy?) and suggested perhaps a "musical section" for songs which other users had written and wished to share.
Calvin was very receptive to the idea, so I shared a few of my "creations" with him, and after Axia had discussed the possibility, I somehow found myself "nominated" to launch the section! *chuckle*
I have to say I was, and still am, somewhat apprehensive about this. I do not claim to be able to play guitar or sing, quite the opposite in fact!!! But seeing as I have uploaded all these to YouTube they are not "private" in any way, however I do not wish to be "promoting my Self" either. So I am merely sharing these with a "different audience" in the hope that someone, somewhere, at some point in time, MIGHT receive some pleasure from them, in some way!
So with that understanding, this was the first song I wrote and recorded using just midi and a little 4 track recorder. As with all these songs, there is a story behind it, suffice it to say that this one was inspired by Neil Gaiman's graphic novel "The Sandman: Season of Mists" and it is where my "chosen name to go by at common law" comes from…
"Lord Dream" – Original version written & performed by Dream 
I went through a phase of recording songs I'd written waaay back in the 1990's and uploading acoustic versions of them to YouTube, this one was written with a good friend of mine's wife (she wrote the chords and I wrote the lyrics). And "No" this was never a "hit" (it was a joke), and "Yes" I see the irony nigh on two decades later!
Di & Dream's Hit from the 90's… 
Another of this ilk uploaded 5 years ago, contains a minute and a half "introduction" to the song "Nothing to Say (Never Felt Like This Before)" as a sort of "explanatory note". At the time I broadcast on JustinTV (now defunct) and had "followers" of sorts…
Nothing to Say (Never Felt Like This Before)
Finally the last of my "musical creations" I'd like to share is my most recent upload (sadly and unbelievably nearly 2 years ago now!!!).
"Mind Fuel" by Dream 
I'd also like to add that ALL these were written prior to my being diagnosed. That in itself has been somewhat of a "gift" to me, to be able to reflect upon my previous lyrics with somewhat of a "paradigm shift" in my perspective, of both my Self and my Nature.
So thank you to all at Axia-ASD for providing this platform for me to share my songs, and hope that others out there may be perhaps inspired to create their own material and submit it in the "Guest Content" section.
Dream – Guest Contributor
Share This Post: