---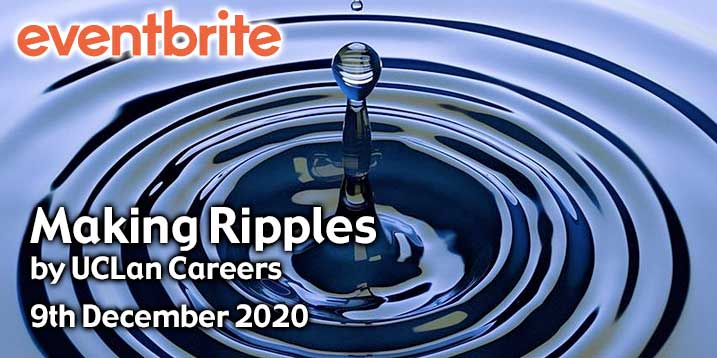 Our online 'Making Ripples' event will takes place on 9 December 2020.
About this Event
'Making Ripples' – 9th December 2020.
UCLan Careers received funding to research perceptions of the employability of students and graduates who had an autism diagnosis, through exploring perceptions from employers and from students and graduates with an Autism spectrum condition (ASC).
As we offer a life-long service to all UCLan graduates, we have noted a trend in graduates with an autism diagnosis who are facing challenges in breaking through the traditional recruitment and selection methods. The event is a series of workshops to raise awareness and explore support offered to HE students and graduates with an Autism Spectrum diagnosis, in academia and employment.
Open to anyone who may find it useful, internal and external people welcome!
To book a place please follow this link:
http://uclancareersfairs.com/makingripples2/index.html
---
Share This Post: